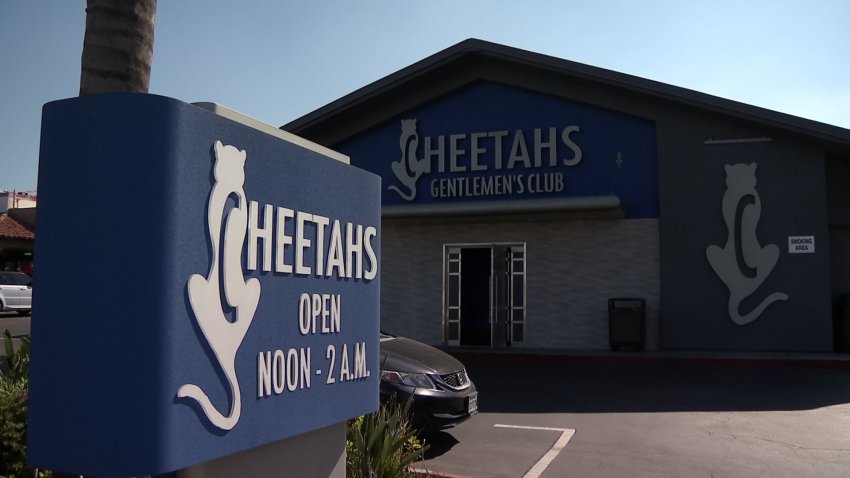 An appeals court Friday overturned a San Diego Superior Court judge's ruling that would have reopened San Diego County restaurants amid COVID-19 restrictions, finding that the judge issued "an overbroad injunction that was unsupported by the law."
The ruling concerned last month's preliminary injunction issued by San Diego Superior Court Judge Joel R. Wohlfeil prohibiting the state of California and San Diego County from enforcing pandemic restrictions on all county restaurants.
The injunction, which stemmed from a lawsuit brought by two San Diego strip clubs challenging the state's pandemic restrictions, was expanded to encompass all county restaurants through Wohlfeil's injunction, a decision that was quickly appealed by the state and county.
A three-justice appellate panel ruled that the state and county were not provided a proper opportunity to make arguments regarding restaurant restrictions, as that was not the subject of the case filed by Cheetahs Gentleman's Club and Pacers Showgirls International.
The ruling states that Wohlfeil "violated due process by enjoining the state and county parties from enforcing restaurant restrictions, and that portion of the preliminary injunction must be reversed."
According to the appeals court, the injunction was also "unreasonably vague" as to what pandemic protocols public health officials would be permitted to enforce.
Supervisor Nathan Fletcher, who's been the most vocal supervisor in support of business restrictions during the pandemic, criticized the basis for Wohlfeil's ruling and accused the judge of dismissing scientific studies and San Diego County's own experience with surging COVID-19 cases.
"To have a judge come out and say that there is no data to support that restaurant settings are more dangerous, is defying thousands of pages of research, our own experience with what we went through in June and July, along with the information of who's contracting it and I fear it causes a significant impact in our ability to respond," Fletcher said.
On Friday, Fletcher sent out the following statement in response to the decision of the Court of Appeal:
"This decision by the Court of Appeal reaffirms strip clubs should not be open during a global pandemic; that public health orders can be enforced should put this issue to rest and allow us to move forward on lowering our case count and administering vaccines."
Copyright CNS - City News Service