A New York-native Marine was killed and five others were hospitalized after a Huey helicopter crashed on Camp Pendleton Wednesday afternoon, authorities confirmed.
Trevor Cook, 25 and of Lyndonville, died when a UH-1 Yankee (similar to the one pictured) went down on the northern part of the base before noon.
Of the five others on board, three were sent to Scripps La Jolla Hospital, and others were transported to hospitals in Orange County, a Marine spokesman said.
Marine confirmed the Marine's death while not officially releasing his identity. Cook's family told New York media outlets he was killed in the accident, and he was married in May.
Cook's uncle, Alan Stalker, said his nephew had served in Afganistan. Cook was a 2004 graduate of Lyndonville Central School.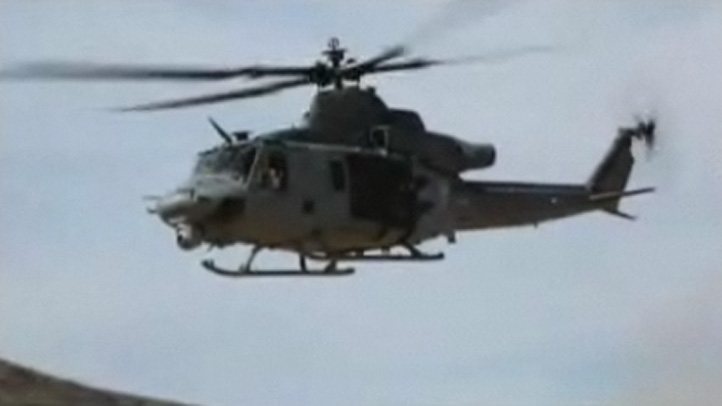 The helicopter belonged to the Miramar-based 3rd Marine Aircraft Wing.
The cause of the crash is under investigation.
The Huey is often used in so-called "quick reaction missions" where small teams of Marines are sent to stop or suppress enemy forces. It is also used to provide aerial fire support for ground troops and can serve as the air controller or coordinator or larger combined arms exercises or aerial assaults.
This particular Huey, known as the Yankee in the aviation community, was first used in combat in Afghanistan last year. It is the replacement model for the older, Vietnam Era Hueys which were officially retired this spring.