John Albert Gardner III made a brief but important court appearance Tuesday in connection with the murder and possible rape of Chelsea King.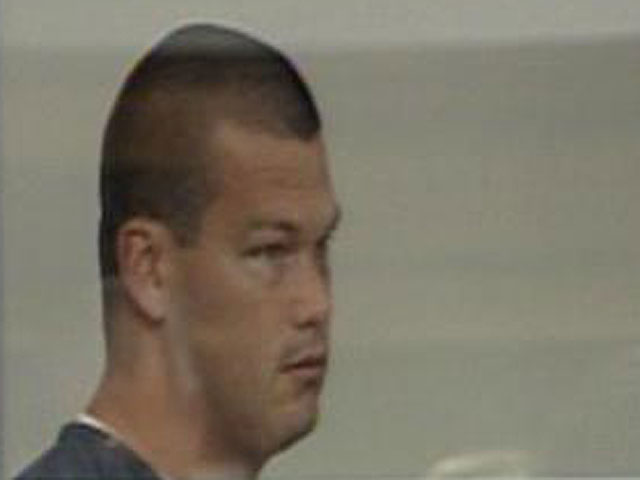 Seated in the custody box, behind a sheet of white paper, Gardner was not visible for most of the hearing. When he did stand to address the judge, Gardner looked at the bench and said "yes" twice in response to questions. His eyes appeared heavier than they did at his arraignment with dark, puffy circles under his eyes. When he returned to his seat, his eyes looked into the gallery but it's unclear where he was looking or who he was looking at.
Gardner's attorneys, Mel Epley and Michael Popkins, asked for a delay of next week's scheduled preliminary hearing, saying they had not received police reports yet and were unable to prepare their defense.
---
Read Gardner's Probation Report, Which Was Unsealed Tuesday
---
Judge David Danielson granted the extension, moving the preliminary hearing to Aug. 4.
Prosecutor Kim Spieler said she planned to provide the first batch of discovery to Gardner's attorneys by Wednesday.
At the preliminary hearing, the prosecutor will lay out its case against Gardner, with evidence and witnesses. But this is a very complicated case, and experts say the lawyers will delay that hearing.
"You know, it's important that the defense work hard to prepare, and it's important that the prosecutor work hard to prepare," said Colin Murray a former prosecutor. "Sometimes in a big case like this, with lots of investigation, lots of forensics, they want to leave no stone unturned, those just take longer."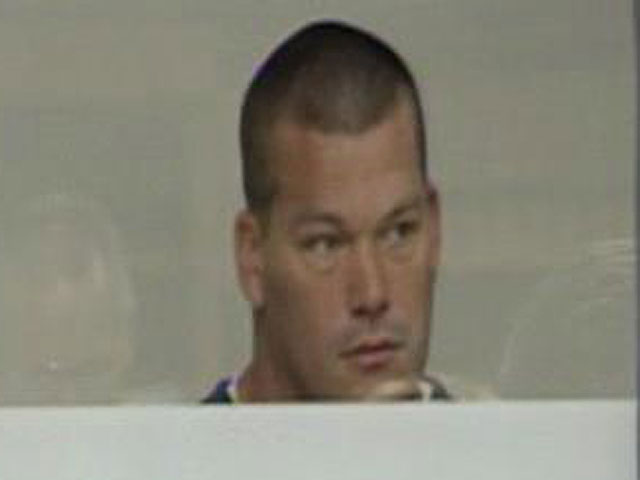 Judge Danielson also signed a protective order for Gardner designed to limit public discussion about the case by law enforcement and other authorities at the close of the hearing.
Gardner is now also a focus of the investigation into Amber Dubois death, according to Escondido police but investigators did not elaborate Monday.
Amber's father, Maurice Dubois, was present in court for Tuesday's hearing. Outside the courthouse, Dubois spoke to the media and asked them not to listen to other friends or family members who claim to be speaking for the family. "The only spokesperson for Amber will either be me or Carrie [McGonigle Amber's mother]," Dubois said. While Dubois didn't elaborate which reports he was referring to, a local television station has been reporting information from Amber's grandmother Sheila Welch who has said she is angry with investigators for dismissing information gathered by hired search dogs last August.
If police develop strong evidence against Gardner linking him to Amber Dubois' death and if the District Attorney charges Gardner with that crime, the D.A. will add that allegation to its current case against Gardner.
DNA on a piece of King's clothing found along the southern shore of the Lake Hodges led to the arrest of Gardner, registered sex offender, according to law enforcement sources.
Gardner was arrested Feb. 28 outside the restaurant Hernandez' Hideaway in Escondido. At his arraignment on March 3, Gardner's attorney Michael Popkins, entered not guilty pleas for Gardner, saying that his client denied all the allegations.
He continues to be held without bail; because no request for bail was made.
King, 17, went for a run after school on Thursday and never returned home. Her car was found at the Rancho Bernardo Glassman Community Park. Her cell phone, iPod and school clothes were found inside the car.
Gardner, 30, lives near Lake Elsinore but had been staying with his mother and stepfather at a home in the 17000 block of Matinal Road in Rancho Bernardo at the time of Chelsea King's disappearance. Investigators searched that home and carried out items in several bags according to neighbors.
Dubois, 14, was last seen alive on Feb. 13, 2009. Skeletal remains found March 6 in Pala were positively identified as the missing teenager.
Prosecutors in a prior sexual assault conviction described Gardner as having "an unnatural interest in very young girls."
Gardner was charged with four felony counts in March of 2000 after he approached two girls waiting at a school bus stop and offered them a ride to school. One of the girls agreed to go to Gardner's home to watch movies. Once there, according to court documents, Gardner pulled her pants and underwear down and hit her repeatedly in the face while rubbing himself and touching her.
According to court records, Gardner's 2000 victim said "he had his hand on my mouth and I couldn't breathe and I got pretty fuzzy after he hit me and I'm not sure if I blacked out." The girl, then 13, got away with one shoe on and ran into a neighbor's garage.
Gardner jumped in his car and left the scene. The crimes occurred about a month before his 21st birthday.
He was charged with three counts of forcible lewd act upon a child and one count of false Imprisonment by violence, menace, fraud or deceit. On May 31, two months later, he pleaded guilty to two counts of forcible lewd act and the single count of false imprisonment.
Gardner faced a maximum prison sentence of 10 years and 8 months. On September 13, 2000 he was sentenced to six years in state prison, and ordered to pay a $1200 fine.
In the sentencing summary, prosecutors considered Gardner's actions "extremely predatory, and this makes him very dangerous despite his minor prior record. When combined with his callous attitude and refusal to admit any wrongdoing, defendant demonstrates that he is an extreme danger to others and needs to be imprisoned to protect society."
The court records indicate that the district attorney did not seek the maximum sentence only because Gardner had no significant record of prior criminal conduct.
Published at 8:53 AM PST on Mar 9, 2010 | Updated at 12:20 PM PST on Mar 10, 2010