A man accused of killing an off-duty bus driver at a San Diego doughnut shop in 2007 appeared in court Thursday for the first time since his recent arrest in the cold case.
Martin Villapando, 35, is suspected in the killing Damon Green, 38, after an argument at the Donuts Plus shop on El Cajon Boulevard in the Kensington community in March 2007.
The case was cold for more than eight years until a big break Tuesday when the San Diego Police Department (SDPD) announced Villapando's arrest in connection with the homicide.
Investigators said the SDPD Homicide Cold Case Unit recently received information identifying Villapando as one of the suspects in Green's murder.
Villapando was taken into custody around 2:20 p.m. Tuesday by U.S. Customs and Border Protection Agents at the Otay Mesa Port of Entry in south San Diego as he legally entered the U.S., police said.
He was then turned over to SDPD detectives who charged him with first-degree murder, participation in a criminal street gang and being armed with a firearm.
At his arraignment, Villapando pleaded not guilty to all counts. A judge set his bail at $2 million, the amount requested by the prosecution.
According to investigators, Green was found critically injured behind the doughnut shop around 2:30 a.m. on Mar. 20, 2007, suffering from multiple gunshot wounds to his torso. He was taken to a local hospital where he died just before 3:30 a.m.
Detectives believe Green and a friend were eating at a taco shop next door to the doughnut shop when Green got into an argument with Villapando. The suspect, also with a companion, then left the taco shop. About 10 minutes later, as Green and his friend were leaving, Villapando and his companion returned.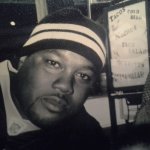 Now armed with a gun, the suspect and his companion confronted Green outside the doughnut shop and opened fire. As Green ran into the doughnut shop seeking cover, detectives said shots were fired through a plate glass window, fatally wounding Green.
The suspect and his companion fled the scene before officers arrived. The pair was last seen on northbound 41st Street.
Tom Manning, Deputy District Attorney Supervisor of the Cold Case Homicide Unit, said this case is still under investigation and detectives are searching for an additional suspect.

"We are not alleging that he's the actual shooter in this case," Manning explained. "The investigation is continuing as we speak."

Manning said cold case detectives had been actively working on this case for years and had been in contact previously with Villapando regarding Green's murder.

"The police have had continuous contact with witnesses, including Mr. Villapando over the years. He knew San Diego Police detectives were continuing on the case and were also looking at him over the last few years," Manning said.

If convicted, Villapando faces 50 years to life in prison.

"It's a serious case. An individual was murdered," Manning added.
For Green's mother, Sybil Green, news of an arrest in her son's eight-year cold case earlier this week brought a wave of emotions.
"I'm overwhelmed. I've been crying, but they're tears of joy," Sybil told NBC 7.
[G] San Diego's Unsolved Cold Cases
The mother said her "heart died" the day her son was killed, and, despite the years, her family continues to feel the pain of their loss.
"You murder one person, but you slaughter a family because our family has not been the same since," Sybil said.
Green's family now lives in Las Vegas. Sybil said she has always refused to believe her son's killer would get away with murder, and she's looking forward to getting justice for her son.
"I can't wait to look [the suspect] in the eye, and I just want to know why they took my gentle giant," she said.
Sybil said Green is survived by two sons and a daughter.
Villapando's status conference is set for Aug. 12, and his preliminary hearing is scheduled for Sept. 24.