The case of a man shot to death in Lakeside more than six years ago may finally get some closure now that two suspects have been charged in the cold case homicide, officials confirmed Thursday.
According to the San Diego County Sheriff's Department, Destin Withers, 38, and Brian Baldino, 29, have each been charged with one count of murder for the shooting of Mark "Randy" Vogler.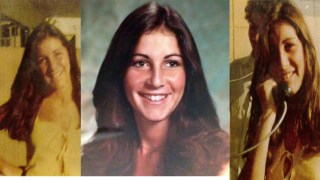 San Diego's Unsolved Cold Cases
On Feb. 11, 2008, just after 10:30 p.m., Vogler was fatally shot as he walked in the 12200 block of Woodside Avenue. Over the years, his homicide case had gone cold.
However, after an exhaustive search by the Sheriff's Cold Case Homicide Team and other agencies, Withers and Baldino were identified as suspects in Vogler's killing. Details on the motive behind the deadly shooting were not immediately released.
San Diego's Unsolved Murders
Officials said both men were already in custody on unrelated cases when they were charged with first-degree murder. They are both scheduled to appear in court on Sept. 3.
Anyone with additional details about Vogler's shooting should contact the Homicide Detail at (858) 974-2321.