The father of two girls and husband of a woman all killed Tuesday in a head-on collision in Santa Ysabel has identified the victims in the tragic crash.
Nine people were transported to the hospital after the crash on SR-78, just two miles west of SR-79, according to CalFire.
Capt. Mike Mohler said two adults and six children were in a Honda Odessey minivan when it collided head-on with a Pontiac Vibe carrying one adult and one child. One person inside the Vibe was killed.

A 33-year-old woman, identified by her husband as Mary Helen Aguilar (pictured below right), was driving the minivan, which was owned by a 67-year-old passenger. Mary Helen was killed and the passenger was taken to the hospital.

A report by the medical examiner released Wednesday evening confirmed Mary Helen died from blunt impact force injuries to the neck and torso.

Two of Mary Helen's children, 7-year-old Camryn and 10-year-old Jennifer, were pronounced dead on the scene. Her other two daughters, Irene and Audry, were seriously injured according to their father Geraldo Aguilar.

The medical examiner identified the sole occupant of the Pontiac Vibe Wednesday as 33-year-old Francisco Raul Higueros Perez of Santa Ana, Calif. The ME reports says Higueros Perez (pictured below left) was driving westbound on SR-78 when, for unknown reasons, he crossed into the eastbound lane and collided head-on with Mary Helen's Honda Odyssey. He died from blunt impact injuries of the torso and extremities, according to the ME report.
Camryn and Jennifer were students at Wegeforth Elementary school in Serra Mesa. Their mother was a service employee for UPS in San Diego. Family members describe the girls as happy young children, full of life.
"I don't question the Lord, I don't question at all, why did you take them," Geraldo told NBC 7. "He has a plan for all of us. I will never question why he took them. They're home."
Six-year-old Audry Aguilar has life-threatening and severe spinal injuries and was not properly restrained, CHP said.
Geraldo said 13-year-old Irene just got out of surgery Wednesday morning and will make a full recovery, but has broken bones and casts. Audrey has intestinal injuries, a broken back and a severed spinal cord.
Doctors said she'll never walk again, but on Wednesday morning, she was able to squeeze his hand and respond to commands.
Michelle Huddleston said her sons, 3-year-old Ba'Shay and 13-year-old LaTrell, were injured in the crash.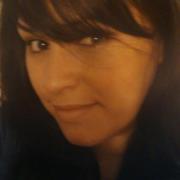 Huddleston cried when remembering her sister-in-law.
"Me and Helen have gone through a lot of things together," she told NBC 7 San Diego. "We've taken care of the kids together."
CHP spokesperson Brian Pennings told NBC 7 that Ba'Shay survived because he was properly secured in a car seat.
Pennings believes 6-year-old Audrey would have been less seriously hurt if she was in a booster seat.
CHP was documenting physical evidence of the crash. The two vehicles are under inspection. It could take weeks before the final report is released.
Without any witnesses, it's difficult to say in which lane the accident happened. However, CHP officials did say that most physical evidence was found in the eastbound lanes.
The map below shows the location of the collision.