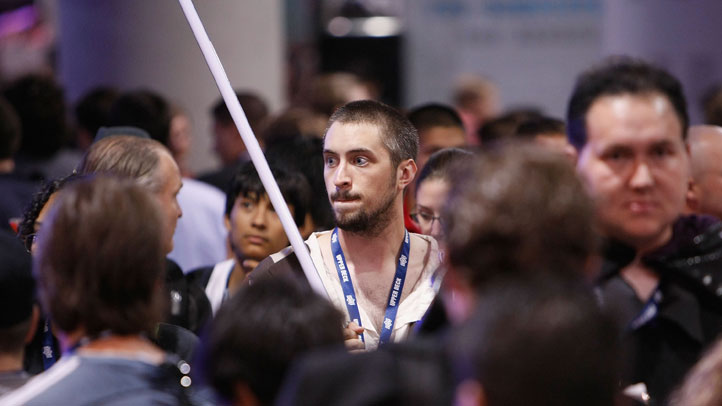 If you see a man yielding a lightsaber while running down Pacific Coast Highway this summer, it's not a Jedi mind trick – it's the "Course of the Force."

Star Wars fans will have the opportunity to carry their finest lightsaber from Santa Monica to San Diego from July 7 to 11, leading up to one of the biggest fanboy events of the year: Comic-Con International.

This epic journey is nearly 140 miles long, and will begin in the Los Angeles beach town of Santa Monica. Every quarter mile a lightsaber will be passed on to the next runner – or wookie. That's right, participants are highly encouraged to wear their finest Star Wars apparel.

As Yodas, Luke Skywalkers and Chewbaccas run in the Olympic-style relay along the California coast, they will be benefiting the Make-A-Wish Foundation.

Lucasfilm Ltd., Nerdist Industries, Octagon and Machinima have joined together to host this event/benefit. The cost? $500—but, hey, it's for charity.

Nightly events for fans will be hosted by Nerdist founder Chris Hardwick, complete with Star-Wars themed parties.

Though the race may be long, the distance…is short. Runners: May the force be with you.

Follow NBCSanDiego for the latest news, weather, and events: iPad App | iPhone App | Android App | Facebook | Twitter | Google+ | Instagram | RSS | Text Alerts | Email Alerts