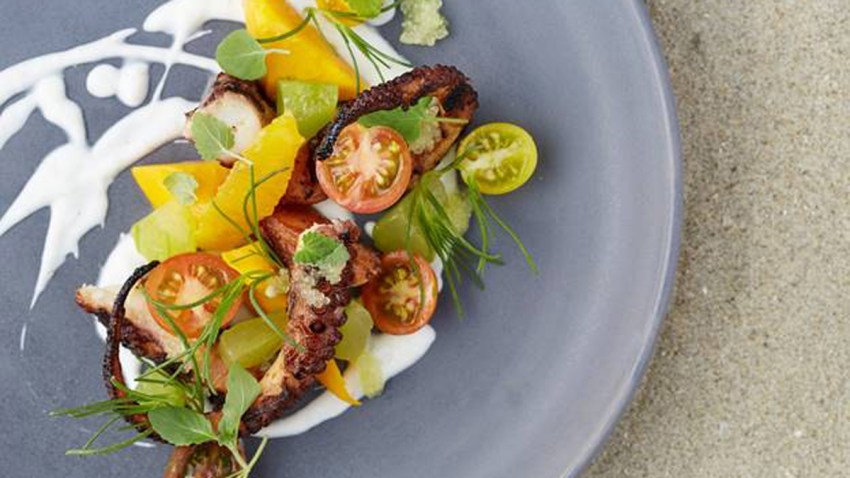 A newly-opened restaurant in La Jolla Village is bringing the Aloha spirit to the seaside community.
Duke's La Jolla – owned and operated by San Diego and Maui-based T S Restaurants of Hawaii and California – officially opened its doors Wednesday evening at its location at 1216 Prospect St.
For now, the 13,000-square-foot eatery will serve dinner daily from 5 p.m. to 9:30 p.m., with lunch hours and Happy Hour expected to be added soon.
The Scene
Food. Fun. Lifestyle. Features. All in America's Finest City.
The restaurant's name honors native Hawaiian Duke Kahanamoku, a six-time Olympic swimming and water polo medalist also credited as the man who popularized the modern-day sport of surfing. To that end, the restaurant's décor pays homage to its namesake with a collection of original and replica surfboards and photographs highlighting Kahanamoku's life.
The restaurant includes two levels – a lower level featuring repurposed teak and mango wood surfaces – and an upper level dubbed the "Boomer Bar," which is designed to feel like a casual, 1960s-era surfer's garage, complete with surfboards stored in the rafters and communal bar tables.
As for the food, the menu at Duke's includes dishes inspired by the cultures and cooking techniques of both Hawaii and California. Signature items include Tahitian Octopus cooked on a wood grill with with smoked papaya, cucumber, lime and coconut milk and 24 Hour Kalbi Short Rib served with house made kimchee, smoked potato salad and Kewpie yogurt.
In an effort to reduce the restaurant's carbon footprint, only draft beers will offered at the bar, plus a selection of wines on tap. The "barrel to glass" system aims to reduce the use of bottles, corks, labels and cases headed to local landfills. Some handcrafted cocktails on the menu include Duke's Mai Tai, a mix of fresh passion-orange-guava juices with two types of rum, as well as the Lavender Colada, which boasts locally-sourced organic lavender, coconut, pineapple and rum.
This is the second project locally for T S Restaurants. The company also owns and operates Jake's Del Mar in the North County.