There's no denying it: Mexican cuisine is an important staple of the San Diego food scene.
With Mexico's Independence Day coming up on Sept. 16, there's no better way to celebrate our southern neighbors than to enjoy delicious Mexican dishes. Whether you're in the mood for sizzling fajitas, a freshly-rolled burrito or just a nice, cold margarita, these Yelp approved business are hotter than the salsa you're now craving.
Oscar's Mexican Seafood (La Jolla)
With a 4.5 star rating and over 1,000 reviews, Oscar's is a San Diego favorite when it comes to Mexican cuisine. Since their opening in 2011, they have been providing customers with fresh, Mexican seafood such as fish tacos, homemade ceviche and fresh fish of the day. Try the Fisherman's Torta, which includes spicy shrimp, scallops and grilled fish. Insider's tip: Remember to bring cash, as Oscar's is a cash-only eatery.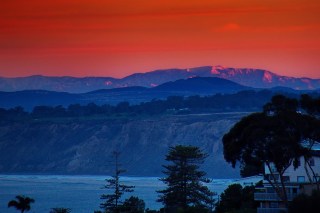 Why We Love San Diego Gallery II
El Ranchero Mexican Restaurant (Vista)
Trade in the mimosa for a margarita this weekend and check out El Ranchero for Saturday and Sunday brunch. The mid-morning meal includes a glass of champagne or margarita, fresh fruit and a house specialty dish. We recommend the Omelette Mexicano, which is filled with fresh tomatoes, bell peppers, onions and cheese, draped with Spanish sauce and served with rice and beans. It's a delicious way to add spice to an old favorite.
Ponce's Mexican Restaurant (Kensington)
If you're in the mood for a nice dinner with la familia, look no further than Ponce's in the Uptown community of Kensington. With a beautiful bar and outdoor seating, this classy Mexican restaurant treats everyone in the family like royalty. Yelper's boast about this eatery's amazing customer service and family-oriented atmosphere; plus, the 14 margarita choices on the menu sure don't hurt!
La Perla Tapatia (Oceanside)
Not only is La Perla Tapatia popular for its delicious tacos and burritos, but it also has a whole section dedicated to baked goods. This spot has everything from wedding cakes to pan dulce, with all of the decadent desserts homemade in store. If you can't make it out to Oceanside to try the food here, order a cake for your next big event. Trust us, the tres leches (and, consequently, you) will be the hit of the party.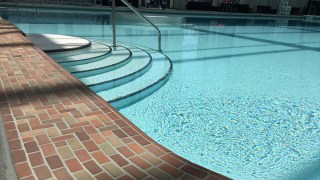 Free or Cheap Things to Do in San Diego
Ortega's Bistro (Hillcrest)
Ortega's takes the cake, or should we say flan, for delicious Mexican desserts in San Diego. A must-try: the Strawberry Buñuelos, made with homemade tortillas, served with fresh strawberries, whipped cream and cinnamon sugar – crisped to perfection. And of course, the Coconut Flan is a Latin classic, made with thick coconut milk and decadent caramelized sugar.
Taco Bar (San Marcos)
Our neighbors in Tijuana may have started street tacos, but Taco Bar in San Marcos is here to finish the job. With nine different kinds of meat, including southwest favorite carne asada, it's no surprise that Taco Bar's street tacos are some of the best in North County. If you're in the mood for a bigger dish, consider entrees such as fajitas and enchiladas served with beans, rice and homemade tortillas. Add an ice-cold cerveza and you've got yourself a meal.