Find Your Race
Looking for a specific race? Search by locality name, candidate, office, proposition number or description.
You Might Like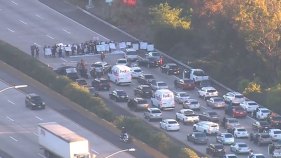 Sheriff's deputies on Wednesday afternoon found a body in Julian about a half-mile from the campground where a woman vanished nearly two months ago.
A state assemblywoman from San Diego is proposing legislation that would mandate that people who work on Thanksgiving and Christmas receive double pay.
Austin police said a gunman suspected of opening fire on several downtown buildings and police headquarters has died after being shot. According to their verified Twitter account, Austin police say the...