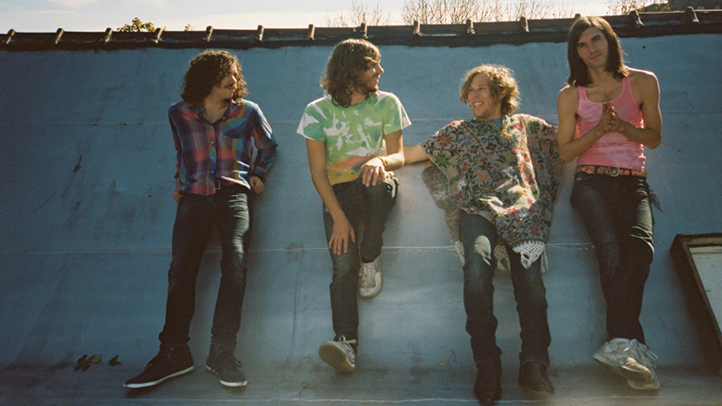 A travelling bicycle festival known as Tour de Fat has been crossing the country to help "spread the good word about the positive societal offerings of the bicycles." The festival is coming to San Diego on Saturday and will feature a bike parade that begins in Golden Hill at 11a.m., where it will continue on with a handful of pretty outrageous festivities throughout.
The tour encourages dressing in costume and even swapping your car for a bike. It's put on by New Belgium Brewing in what they describe as a "ballyhoo of bikes and beer," which sounds like the perfect formula for attracting fixie-clad, beer-loving hipster across the country. All proceeds from the event will go toward the San Diego County Bicycle Coalition and the San Diego Mountain Bike Association.
Upon returning from the 2.8 mile bike ride around the city, participants will meet up at Balboa Park to watch free performance by Free Energy, The Dovekins, Daredevil Chicken Club, Yo Yo Squared and enjoy all kinds of New Belgium beer for $5 beer tokens and ID.
Philadelphia's Free Energy is the perfect soundtrack for active San Diego bikers in need of a little energy. Their music thrives on positive vibes, catchy hooks, with wildly infectious pop songs that are as inspiring as a motivational book on tape. Tracks like "Free Energy" play on like an anthem about youth: "We are young and still alive/Now the time is on our side." In "Dream City," they sing, "And we're riding through the night/Trying to get around/In love with the electric sound." Join in for a San Diego cyclist's dream with beer, bands and Balboa Park. And the best part? It's free!
Nada Alic runs the San Diego-based music blog Friends With Both Arms.Follow her updates on Twitter or contact her directly.