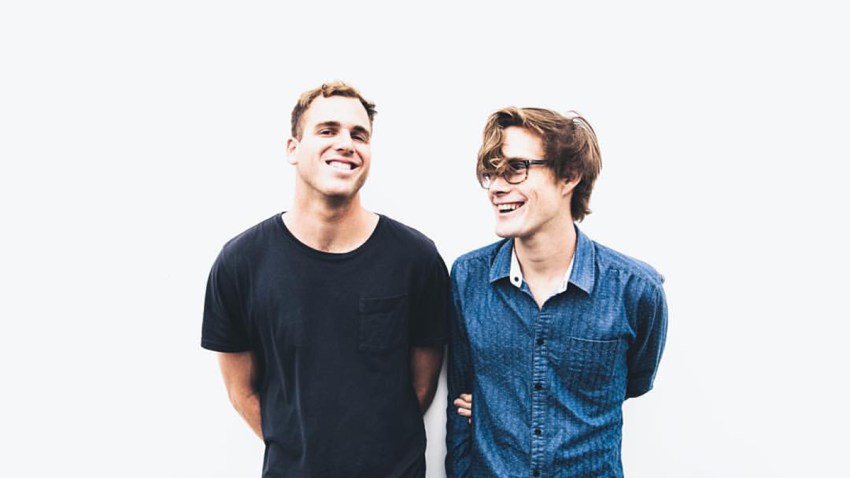 It might be the excessive amounts of eggnog or the mistletoe shenanigans, but the holidays always seem to bring out the best in people. There are no shortage of great causes to champion and a myriad of ways to volunteer these days, but when local musician Cameron Royce was trying to figure out a way to give back -- the Che Cafe was practically calling his name.
"The Che talked about doing a Toys for Tots event last year but it didn't quite come to fruition, so this year I wanted to make sure it did!" Royce told me via email recently. "I hit up some of the best bands in the local scene and got the ball rolling."
The Toys for Tots Festravaganza is the fruits of Royce's labor -- an all-ages benefit concert at UCSD's Che Café on Saturday, Dec. 10, featuring Inspired and the Sleep (listen to their new singles here and here), Buddha Trixie, Spooky Cigarette (one of my favorite new artists), Fake Tides, Lightning Cola (fka Paper Days), Bad Kids, Glasgow Grin, Coast Red and Royce himself.
SoundDiego
Music. Community. Culture.
"The Che Cafe is a nice, funky venue with a focus of including all ages and walks of life," he continued. "Not many people know about it, so I figured this event would be a good way to spread the word and donate to a good cause, a win-win."
When asked why he involved the Toys for Tots charity in particular, Royce explained that it made the most sense due to its visibility and because the nonprofit benefits less-fortunate children and adults alike.
"We chose Toys for Tots to benefit children of lower incomes this holiday season because the toys these children receive can spark creativity and improve their well-being -- as well as ease parents' financial worries of buying a gift," Royce said. "Toys for Tots is a recognizable name and has an honorable reputation, which we figured would attract more patrons and donations than a charity that people are less familiar with."
When asked to play the show, Inspired and the Sleep's Max Greenhalgh said he jumped at the chance.
"I think [Toys for Tots] has been a rock-solid foundation for allowing the public to give back to those in need, but that's obvious," he explained. "On a deeper level though, I believe charities like this give an opportunity for people to be more aware and realize how lucky we really are to have what we do. Especially in the city we live in. I mean the show's in La Jolla for f---'s sake. Donating a toy could really make a kid's holiday, and the fact that not everyone in this world is provided those luxuries is what we really need to be aware of, instead of just focusing on our own stories."
The Toys for Tots Festravaganza takes place at the Che Cafe (9500 Gilman Drive) on Dec. 10. It runs from 4-10:30 p.m. Admission is free with a toy donation (of approximately $10 in value) or $12 in cash without a toy. All proceeds will be donated to Toys for Tots.

Dustin Lothspeich books The Merrow, plays in Diamond Lakes, and runs the music equipment-worshipping blog Gear and Loathing in San Diego. Follow his updates on Twitter or contact him directly.