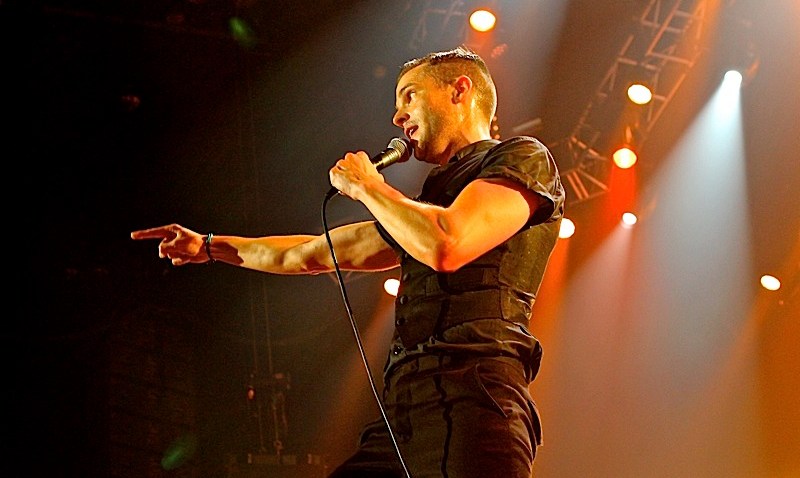 "Somebody told me" that the Killers were coming back in a big way in 2015 -- and they were right.
The heralded Las Vegas-based alt-rock/pop outfit -- which has been on a self-described "extended break" following a smattering of shows around the release of their 2014 greatest hits package, "Direct Hits" -- are not only scheduled to headline Day 3 of the inaugural Kaaboo Del Mar music/arts festival on Sept. 20 (which we're actually giving away FOUR tickets to), but they've also just announced a headlining show at the Observatory North Park on September 19!
Talk about a double whammy. For those of us who haven't had the opportunity to catch Brandon Flowers and Co. in the flesh, the time is nigh. Flowers, one of the most enigmatic frontmen in all of rock & roll, has been pursuing a solo career in the time between the band's last two records, 2008's "Day & Age" and 2012's "Battle Born" -- and even though that's been something special, seeing him back onstage with his fellow Killers promises to be incredible. Who would pass up a chance to see the band power through hits like "Mr. Brightside," "When You Were Young" and "All These Things That I've Done" live?
SoundDiego
Music. Community. Culture.
As for tickets, they're sure to be a hot commodity -- after all, the Observatory North Park only holds approximately 1,200 people, and we're going to go out on a limb and guess there's a lot more than that many Killers fans in San Diego. Of course, with the band's appearance at Kaaboo, some will head up to Del Mar to see them there -- but the bottom line? Don't sleep.
Presale tickets are currently onsale for the Killers' fan club members and Kaaboo ticketholders (it's expected that a a presale code arrive will in their email inbox), while public onsale tickets go onsale at 10 a.m. on Tuesday, Sept. 15 right here. They are $60.
Set those alarms, bookmark that site -- and good luck.