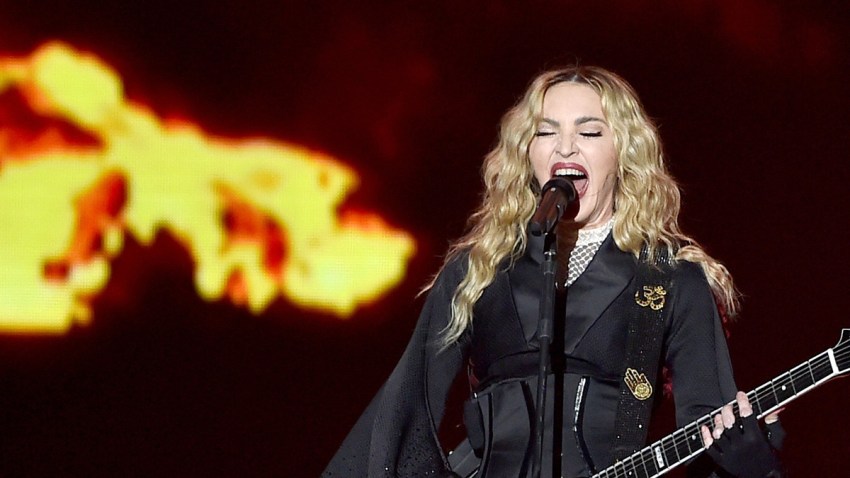 It's Thursday night, and the Material Girl is in town. I know a lot of people are super-excited about Madonna's return to San Diego, and no doubt the Valley View Casino Center will be full of a diverse audience -- some of whom have followed Madonna since the early days, as well as youngsters just being introduced to MDNA. If you're not heading to Sports Arena, watch out for traffic and make other musical plans all over town. The Casbah has some of your favorite San Diego musicians playing tribute to some of their favorite bands, while Coheed and Cambria rock out at the Observatory. The Brit shoegazers of Cheatahs appear at Soda Bar, and San Diego's cholo goths Prayers appear at the Irenic, and Music Box has '90s nostalgia with the perfect trifecta of Failure, Trails of Dead and Local H. Not too shabby, considering it's not even the weekend.
Thursday, Oct. 29:
Madonna @ Valley View Casino Center
Cheatahs, Vulkano, Scuff$ @ Soda Bar
Failure, And You Will Know Us By the Trail of Dead, Local H @ Music Box
Prayers, Antwon, Savior Self, DJ Josex @ The Irenic
Coheed and Cambria, Thank You Scientist, Silver Snakes @ Observatory North Park
Halloweezer, Stallion, Los Bastardos, Duo de los Muertos @ Casbah
The Atom Age, Soaks, Loose Nerves @ Bar Pink
Tolan Shaw, KI, Jonny Tarr@ Belly Up
Lushes & Tina, DJ Jon Blaj @ The Hideout
Stephen Rey @ Sycamore Den
Fear Factory, Once Human, Godhammered, the No Name Gang, Chemical Burn, Abscission @ Brick By Brick
Gehenna, Theories, Crime Desire, Debt Ritual @ Che Cafe
Bonnie Wright's Fresh Sound Series presents Vicky Chow @ Dizzy's
Debashish Bhattacharya @ Museum of Making Music
Shawn Rohlf & the 7th Day Buskers @ Java Joe's
Parkway Drive, Miss May I, Thy Art Is Murder, Outland @ House of Blues
Family Thief, TAC XII, KD, Paige Koehler @ The Merrow
Abrams @ The Bancroft
Stacy Antonel Duo @ Croce's Park West
R:Tyme @ Humphreys Backstage Live
Open Jam Session @ Winston's (6-9 p.m.)
Francisco Pawluszek @ Tin Roof
Alowe, Kaus, Marlon D and Tall Can @ Winston's (9 p.m.)
Bass Tribe, Caligears, Datphat @ Spin
Steve Aoki, Benasis @ Omnia
Rock Out Karaoke @ Tin Roof
Vamp @ Whistle Stop
Fear the Reaper @ Kava Lounge
Piracy Conspiracy, TRC Soundsystem, DJ Reefah @ Gallagher's Irish Pub
Billy Watson @ Tio Leo's
Rosemary Bystrak is the publicist for the Casbah and writes about the San Diego music scene, events and general musings about life in San Diego on San Diego: Dialed In. Follow her updates on Twitter or contact her directly.