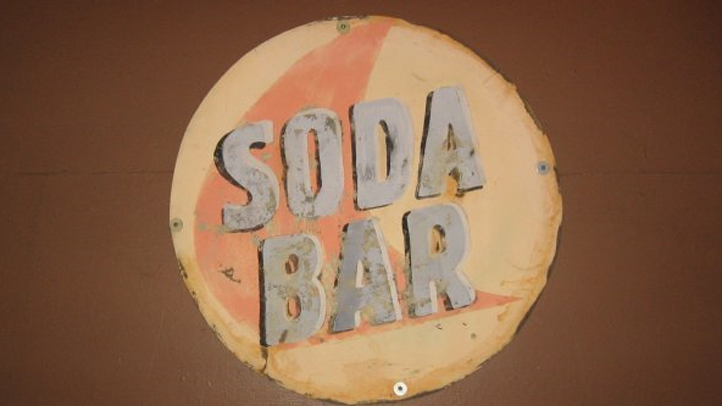 The Red Fang show at the Casbah and the Mac DeMarco show at the Observatory North Park are sold out, but there's no reason to sulk because there is some amazing music happening in town on Friday. Check out the turntable mastery of Z-Trip at the Belly Up or head out to Ramona for Unwritten Law. I know my own plan is to hit up Soda Bar for the adorable Kero Kero Bonito from London. If you haven't heard of them, look up their song "Picture This" and revel in their cuteness. They're opening for Skylar Spence, formerly known as St. Pepsi, who changed his stage moniker for obvious reasons. From there, I'll walk the block to the Hideout for the raging '90s-era grit of Bully, who played at the Observatory earlier this summer and, just a few weeks ago, missed their flight, resulting in the cancelation of their slot at FM 94/9's Independence Jam. There's plenty of great options to get your weekend started right.
Friday, Oct. 23:
Red Fang, Whores, Wild Throne @ Casbah (sold out)
Bully, Heat, Dead Soft @ The Hideout
Mac DeMarco, Alex Calder, Walter TV @ Observatory North Park (sold out)
Skylar Spence (St. Pepsi), Kero Kero Bonito @ Soda Bar
Z-Trip, 9 Theory @ Belly Up
'80s vs '90s @ Bar Pink
Alfredo Rodriguez Trio @ The Loft
Home Free @ Balboa Theatre
Unwritten Law, Media Lab, Skipjack, Scurvy Kids, A Violet Sun @ Ramona Mainstage
Hands Like Houses, I the Mighty, Lower Than Atlantis, Brigades, Too Close to Touch, Smarter Than Robots @ SOMA
Atomic Groove Happy Hour @ Belly Up (5 p.m.)
Dread Mar I @ Music Box
Musica en La Plaza @ California Center for the Arts, Escondido
The Peripherals, High Rolling Loners @ The Balboa
Dead Horse Trauma, Saturate, Kaveat, Malison @ Brick By Brick
Goth Night @ Che Cafe
Jesus Gonzalez, Connor Correll @ Lestat's
Jeff Berkley @ Java Joe's
Frank Turner & the Sleeping Souls, Skinny Lister, Beans on Toast @ House of Blues
Angels Dust, Kaus & DJ Inform, Max Carnage, Pengineer, DJ Tramlife @ The Merrow
Focke-Wolves, Godspeed McQueen, Walk Proud, Big Dictator @ The Bancroft
Todo Mundo @ Croce's Park West
Detroit Underground @ Humphreys Backstage Live
Sic Waiting, Caskitt, Western Settings, Bainbridge @ Tower Bar
The Concrete Project, RNR, The Lique @ Winston's
Mr. Tube & His Flying Objects, Dani Bell & the Tarantist, DJ Al Howard @ Whistle Stop
Pink Party with Carter Cruise @ Fluxx
Outer Limits with Mr. C, the Shaman, the End, Plink Plunk, Superfred, Paul Edge, Roman Zawodny, Jon E Thin, Device, Adiva, Blade Runner @ Spin
Chuckie @ Omnia
Mija @ Bang Bang
Junior theDISCOpunk @ Henry's Pub
Supspicious Minds Elvis Tribute @ Tio Leo's
James Morton @ 98 Bottles
Ent. Kings, DJ R2 @ Gallagher's Irish Pub
Club Musae @ Boar Cross'n
Ballyhoo!, Bad Neighborz & Fayuca @ 710 Beach Club
Rosemary Bystrak is the publicist for the Casbah and writes about the San Diego music scene, events and general musings about life in San Diego on San Diego: Dialed In. Follow her updates on Twitter or contact her directly.