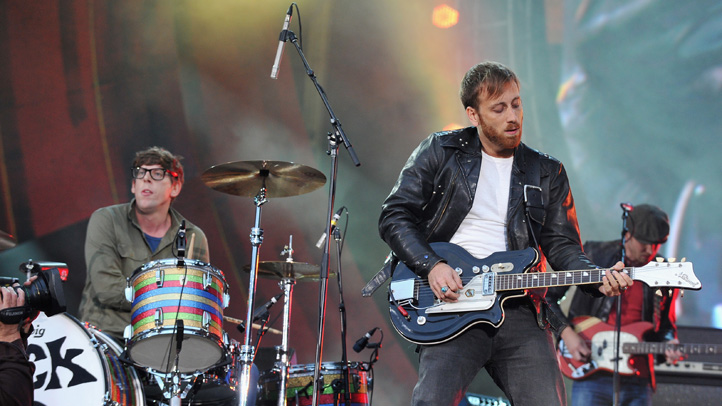 Whether you spend the day at CicloSDias in Hillcrest and Banker's Hill, or the World's Largest Bottle Share in North Park -- there are plenty of music choices to cap off your weekend. Of course, tonight is the big Black Keys show at Viejas Arena. You'll definitely want to arrive early for Jake Bugg, too. Meanwhile, Digitalis takes over the Belly Up and British trio Bear's Den perform at the Casbah. Dan Mangan is on the bill there, too, and he's amazing, so this is definitely a show worth checking out.
Sunday, November 9 (San Diego Beer Week! Click for events):
The Black Keys, Jake Bugg @ Viejas Arena, SDSU
Bear's Den, Dan Mangan, Blacksmith, Christof @ Casbah
Digitalis, Dink @ Belly Up
Tops, Swim Team, Splavender @ Soda Bar
Idols Plague, Serial Hawk @ The Bancroft
Train, Christina Perri @ San Diego Civic Theatre
Nick Swardson @ Balboa Theatre
Nina Francis @ Croces Park West
Lee K, Andrew Decade @ Bang Bang
Real Friends, Neck Deep, Cruel Hand, Have Mercy! @ Epicentre
Kalin and Myles, Ryan Beatty @ House Of Blues
Common Kings, Tenelle, Maoli, DJ Osna, Piracy Conspiracy, DJ Carlos Culture@ House of Blues
Bobby Meader, Brian Gower, Shaun Skelton @ Tower Bar
Jesse Davis, JJ Sansaverino @ Humphreys Backstage
Four Year Strong, Transit, Such Gold, Seaway @ SOMA
The Big Decisions @ Sycamore Den
Slipping Into Darkness, the Natives, the Swift Beats, the Cardielles @ Til Two
Sunpilots, the Grim Imperials (6:00 p.m.) @ Winstons
Jose Sinatra hosts O.B.-o-ke (10:00 p.m.) @ Winstons
Rosemary Bystrak is the publicist for the Casbah and The North Park Theatre, and writes about the San Diego music scene, events and general musings about life in San Diego on San Diego: Dialed In. Follow her updates on Twitter or contact her directly.