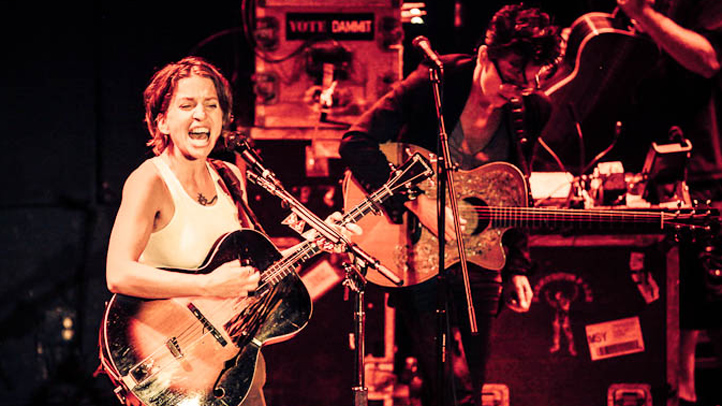 Oh, man. When I was in college and in a disastrous relationship, I cannot tell you how many times listening to an Ani DiFranco CD got me through the rough times. When the relationship came to a necessary end, my love affair with Ani continued, and her music still evokes powerful messages of female strength, of fighting for the underdog, and she is just one of those artists where you might find yourself screaming along with when you're in the shower or car. It's just probably not appropriate when she performs tonight at the House of Blues. Pearl & the Beard open the set.
Monday, March 16:
Ani DiFranco, Pearl & the Beard @ House of Blues
Botanica Chango, Diamond Lakes, Bandalier @ Casbah
Yotam Ben-Horin, Brian Wahlstrom, Noel Jordan, Dead Frets @ Soda Bar
Motown Monday @ Bar Pink
Brit Pop Night @ The Hideout
Strictly Hip-Hop with Dub Carlos, Birthday Bash, DJ Bobby Dread @ Gallagher's
Ruby Duo @ Croce's Park West
Velvet Cafe @ Alexander's (30th & Upas)
Metal Mondays @ Brick by Brick
Mercedes Moore @ Humphrey's Backstage Live
Wheels of the Industry @ Live Wire
Electric Waste Band @ Winston's
Industry Intermission @ The Office
Acoustic Night/Industry Night @ Henry's Pub
Industry Night with Kid Wonder @ U-31
Rosemary Bystrak is the publicist for the Casbah and writes about the San Diego music scene, events and general musings about life in San Diego on San Diego: Dialed In. Follow her updates on Twitter or contact her directly.