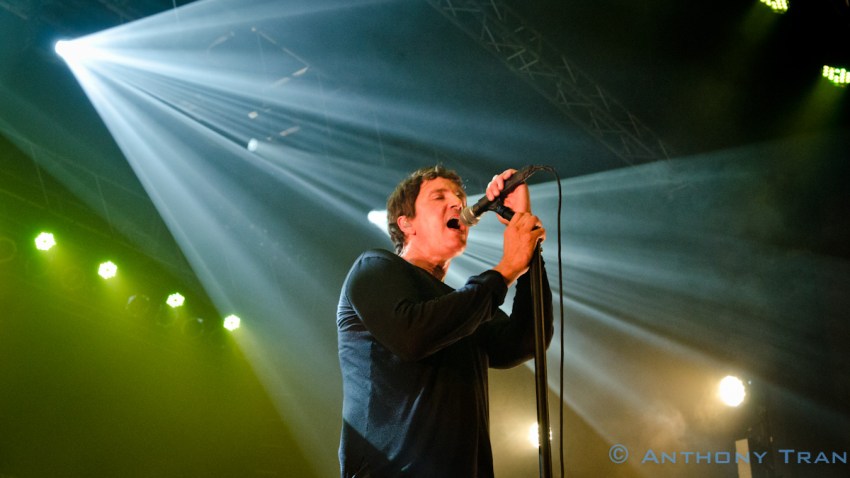 "How do I get back there to/The place where I fell asleep inside you?" In 1997, "Semi-Charmed Life" was all over the radio, starting as an alt-rock hit and crossing over to the masses. It was inescapable, but that was okay, because who couldn't sing along to that "Doot-doot-doot/do-duh-doot-doot"? For fans of Third Eye Blind, that song was just one facet of a deep catalogue and now that they're at the Observatory North Park tonight, expect a super fun Friday of '90s nostalgia. Meanwhile, Casbah has a local lineup to replace the cancelled Cullen Omori show, our buddies Bit Maps play Whistle Stop, and metal band the Shrine is at Music Box.
Friday, April 8:
Third Eye Blind @ The Observatory North Park
Nite Lapse, Gone Baby Gone, Los Shadows, the Anomaly @ Casbah
CANCELLED: Cullen Omori, Living Hour @ Casbah
Bit Maps, Kenseth Thibideau, Le Chateau @ Whistle Stop
Hayseed Dixie, the Screamin Yeehaws @ Soda Bar
SWMRS, Partybaby, Nancy Sin, Pumphouse @ Che Cafe
The Shrine, Joy, Sacri Monti, Petyr @ Music Box (read the SoundDiego interview with the Shrine here)
Marujah, Aim for the Engine, Bloody Mary Bastards @ The Bancroft
The Seth Bogart Show (Seth of Hunx and His Punx), Las Robertas @ The Hideout
Jacob Miranda presented by the Enlightened Intentions Band @ Bar Pink
26 member University of Queensland Big Band @ Dizzy's
Mark Goffeney (of Big Toe), Israel Maldonado, Raelee Nikole @ La Jolla Athenaeum
Atomic Groove Spring Break Happy Hour @ Belly Up (Happy Hour 5 p.m.)
Roger Clyne & the Peacemakers perform the Refreshments' "FFBB," Morgan Leigh @ Belly Up
Leave the Universe, After the Fall, Amaya Lights, Lucia, Bakkuda, Chaos and Heaven @ SOMA
Chris Smither @ AMSD
The Amalgamted @ Ken Club
MCG the Band, Caroline Corn, Samer Bakri @ Lestat's
Fonseca @ House of Blues
DJ Greyboy @ El Dorado
GNASH, Goody Grace, Julius @ Voodoo Room, House of Blues
Eridia, Arson Academy, Offshore Impact @ The Merrow
The Brewhahas, Surly Bonds @ 710 Beach Club
Lauv, EMAEL & Shane @ The Loft, UCSD
Scaring the Wives Band @ Tio Leo's
The Fabulous Ultratones @ Humphreys Backstage Live (5 p.m.)
Viva Santana @ Humphreys Backstage Live (9 p.m.)
Johnny Otis Davila (of Davila 666), Cochinas Locas, Chango Rey & His Broken Heart Beat @ Tower Bar
11th Ocean Beach Comedy's Funniest Person Contest @ Winston's (6 p.m.)
Orgone with Sure Fire Soul Ensemble @ Winston's
Popvinyl @ V Lounge, Viejas Casino
Evacuate, Generacion Suicida, Broken Cuffs, Systematic Abuse, Dead On The Wire @ Til-Two Club
DJ Direct @ Fluxx
Moti @ Bassmnt
Sinden, Hotfire @ Bang Bang
Armin van Buuren @ Omnia
DJ Turbulence @ Parq
Coastal Frequency @ Gallagher's Irish Pub
Club Musae @ Boar Cross'n
Rosemary Bystrak is the publicist for the Casbah, the content manager for DoSD, and writes about the San Diego music scene, events and general musings about life in San Diego on San Diego: Dialed In. Follow her updates on Twitter or contact her directly.