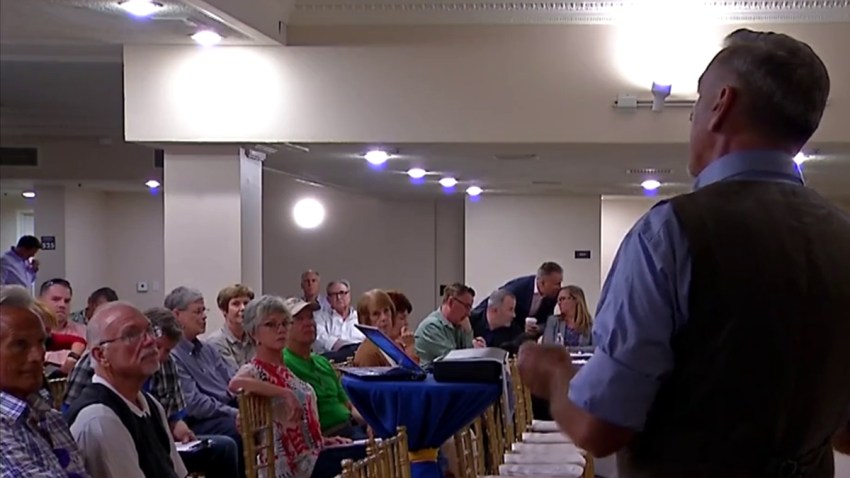 Some residents of North Park are taking issue with the artists, as well as the crowds they draw, who visit the Observatory North Park on University Avenue.
Tuesday night, the neighborhood's planning committee heard arguments condemning and supporting the change in entertainment choices.
General manager Paris Landen told NBC 7 that on Monday night, an intoxicated patron was escorted out of the building. The man returned for a fight with security, and eventually police were called. On the stage was the rap artist Riff Raff.
That fight is the kind of behavior some area residents want to discourage.
"People are drinking in their cars, doing drugs, being loud and boisterous. When you are excited for an event and you're walking to your car, we hear that at 1 or 2 o'clock on a Tuesday night," said resident Kyle Palaniuk.
Only a handful of residents came to the North Park Planning Commission to voice their concerns Tuesday, but the committee chair said their complaints are real enough.
The theater changed hands in January, bought by Santa Ana's Observatory Club. It also changed names, from the North Park Theatre and West Coast Tavern to the Observatory North Park. Residents say the out-of-town ownership has led to more urban and contemporary acts, moving away from musical theater bookings.
The complaints include large late-night crowds, traffic and parking issues.
Landen said she has lived in North Park for the last five years. Her history here is one of the reasons she was hired.
The new company says it wants to be profitable and a good neighbor.
"Stuff we can do is add extra security, help with the cleanliness of the neighborhood and make sure our shows are ending at a time where they are not disturbing the residents," Landen said.
The planning commission has no authority over the theater activity, but members say it has, in the past, been a strong advocate for keeping the peace among its growing businesses and population.