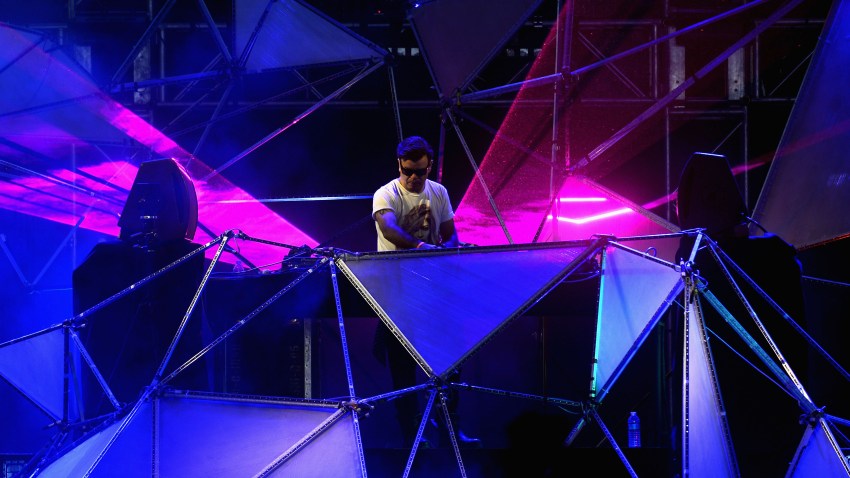 EDM fans, your dreams are coming true: Dance-club superstar Paul Oakenfold is coming to San Diego!
The Del Mar Thoroughbred Club (DMTC) will be hosting the trance DJ on Sept. 4. Harrah's Resort Southern California, the presenting sponsor of Del Mar Racing's Friday Concert Series (and a SoundDiego sponsor as well), announced the DJ's headlining date on Friday morning.
Truth be told, Oakenfold is simply a household name in the electronic industry. Being named No. 1 DJ in the World twice (1998 and '99) by DJ Magazine tends to do that. Truth be told, the legend's appearance at the track is a far cry from his admittedly humble beginnings in the late '70s when he got his start playing soul records in a Covent Garden wine bar.
SoundDiego
Music. Community. Culture.
Since then though, he's been one of the premier leaders of the EDM movement that started sweeping the globe in the late '80s/early '90s. Oakenfold even became the first DJ to headline Glastonbury's main stage in 1995 and has released massively successful remixes of songs by artists such as Bjork, Madonna, Justin Timberlake and Radiohead. In fact, his remix of U2's "Even Better Than the Real Thing" charted higher than the original song. There's a reason folks flip when Oakenfold comes to town -- he's one of the absolute best DJs in the world.
An announcement of the DMTC's full season is coming MONDAY, we're told.
Admission to all shows at the Del Mar Thoroughbred Club is free with a purchased ticket to the races. Otherwise, tickets are $20 if you arrive after the last race has occurred. We recommend saving some energy for Sept. 4 – Paul Oakenfold is bound to provide one of the most epic dance experiences around.