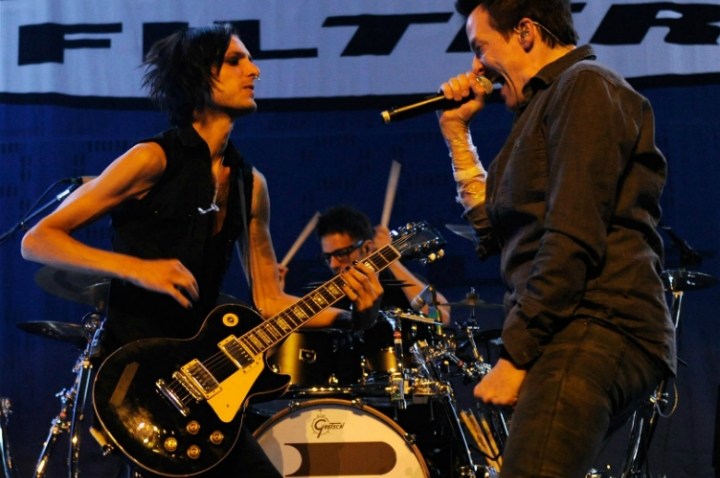 Doc Martens may be back in style, and the cast of Friends might be finding new sitcom gigs, but unlike flannel and Matthew Perry, alt-industrial rock band Filter's upcoming show at 4th & B is not part of a comeback tour.
It would be a mistake to overlook Filter's prominent place in the proliferation of the nu-metal craze that took place in the early '90s. In fact, the band behing such hit songs as "Hey Man Nice Shot" and the drunken airplane tale "Take A Picture" has spent the bulk of its 16 years together touring and releasing new material, including 2010's The Trouble With Angels.

Two years after that album, Filter have returned with an album that promises to please their fans, who frontman Richard Patrick describes as being appreciators of music that lies somewhere between Radiohead and Pantera. The Cleveland, Ohio-bred rockers are putting the finishing touches on their sixth studio album, Gurney & the Burning Books, which they hope to release by the end of 2012.

Filter have spent the summer before the release of the new record touring the United States, which will bring them to San Diego's 4th & B on Thursday, Aug. 16. They'll be supported by alt-rockers Menew and hard-rocking locals Sledd and Ruckus.

Sure you can wear your Doc Martens, but leave your Walkman at home and get ready to rock like it's 2012.