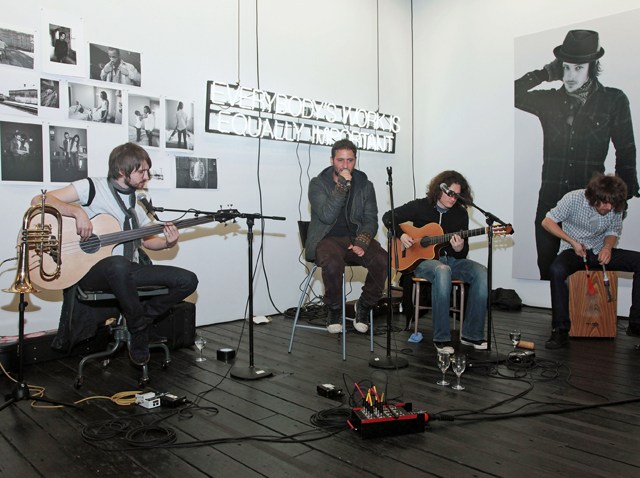 London-based four-piece One Eskimo will bring the indie rock to Anthology on July 1.
The band first gained prominence across the pond after touring with Tori Amos and releasing "Kandi," their first single. The band, comprised of Kristian Leontiou (vocals), Adam Falkner (drums), Pete Rinaldi (guitar), and Jamie Sefton (bass and horns), have been getting major U.K. airplay ever since.
Prior to his current gig as a lone Alaskan, Leontiou worked on a number of well-received projects. He started his career as a Polydor recording artist, and his song "Story of My Life" ranked on the U.K. Top 10 singles chart. His 2004 album, Some Day Soon, was certified gold. That same year, Leontiou joined Island Def Jam but parted ways with the label a year later. In 2005, Leontiou collaborated with British electronica group Faithless and adopted the One Eskimo name.
SoundDiego
Music. Community. Culture.
During his work with Faithless, Leontiou recorded the bulk of One Eskimo's self-titled debut, which was released in September 2009. The band's animated video for "Hometime," their first single, won a British animation award. Shortly thereafter, videos were developed for each track on the album, and a "One Eskimo World" was invented.
In anticipation of One Eskimo's 7/1 show at Anthology, Owl and Bear is giving away a One Eskimo prize pack, which includes two tickets to the 7/1 Anthology show, a One Eskimo t-shirt, and a copy of their latest album.
T. Loper is a writer for the San Diego music blog Owl and Bear.