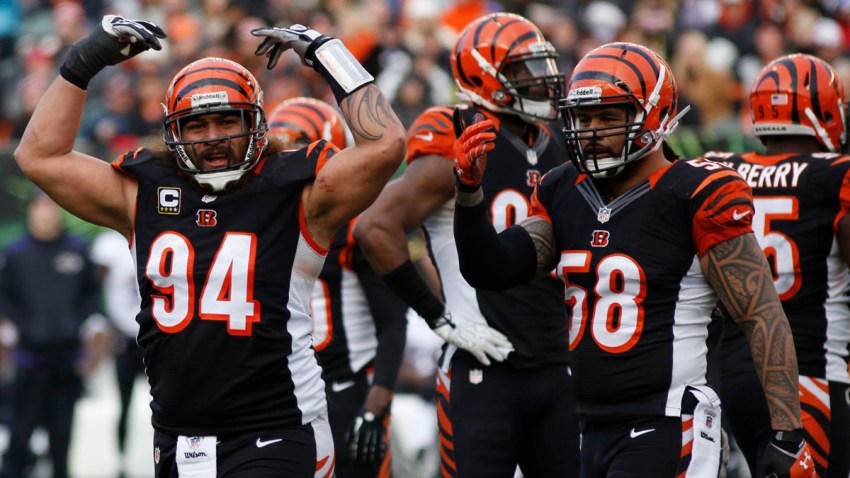 The Chargers faced the Bengals less than a month ago, in a 17-10 loss at Qualcomm Stadium.
So, what did they learn from that encounter?
"[Bengals head coach] Marvin [Lewis] does a phenomenal job coaching that team and all the coordinators have done a good job," said head coach Mike McCoy after practice Wednesday.
"Very disciplined. The details matter to them obviously, the way they play football. Their team has always created turnovers and unfortunately we gave them a couple of them. A very sound football team. It's been that way since Marvin's been there."
SportsWrap
The top sports headlines of the day
The turnovers McCoy is referring to came at the hands of tight end Antonio Gates (twice -- one a fumble, and one a strip) and wide receiver Keenan Allen (a fumble). Gates, in his eleven years in the NFL, only has five career fumbles, and Allen, a rookie, has just that one.
Still, "they caused the turnovers and they covered us," said quarterback Philip Rivers.
Rivers remembers end zone execution as a problem.
"There were many times when we got the ball back in the first game that the score was 7-7. We had the chance to take the lead and never did," he said. "We have to execute better and it's tough when you are going up against a good defense."
That defense, led by the respected Mike Zimmer, is a defense that has been together a while.
"It's very clear the system they run and his players know it very well," Rivers said. "Not only has he been there a number of years, but they have a handful of guys that have been together for a number of years mixed in with some additions they have made over the last couple. They play together. They know what they are doing. They believe in what they are doing."
In their December meeting, the Chargers defense gave up 164 rushing yards, a statistic that defensive coordinator John Pagano doesn't want to see again, he said.
"The biggest thing is we gotta finish and tackle," Pagano said. "We didn't tackle well in that game. We're going to get those things corrected. We gotta go out and finish now. We had so many runs in that game where they were stopped at the line of scrimmage and the next thing you know, it's a six-yard gain. You can't have that."
The week after the Chargers lost to the Bengals, San Diego's defense held the Broncos to only 18 rushing yards in Denver.