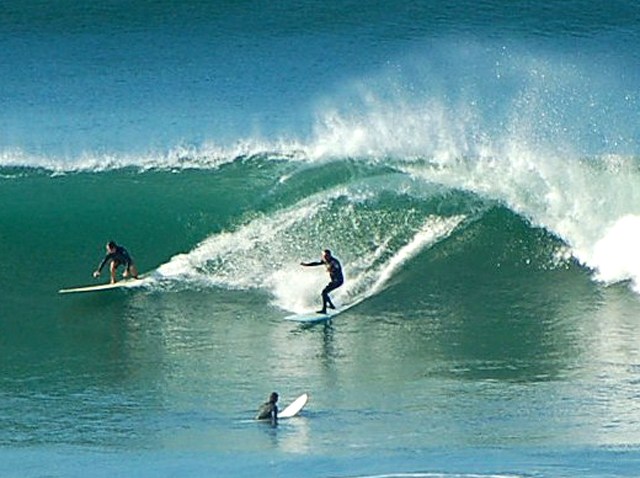 The surf is way up along the Southern California coastline, including in San Diego.

The National Weather Service's high surf advisory is expected to last through Friday at 6 p.m. in San Diego and Orange Counties. Even a high wind advisory issued Wednesday didn't keep the surfers away.

Surfers saw sets of up to 12 feet on west-facing beaches, including Swami's and La Jolla Shores.
San Diego Lifeguards Lt. Nick Lerma said the National Weather Service had issued a wind advisory that is expected to last through Wednesday night. Lerma said the winds between 20-30 mph, with gusts up to 50 mph, could end up blowing out the waves, rendering them unsurfable.

San Diego Lifeguards made about 10 rescues by 3:30 p.m. on Big Wednesday and said they expected to continue getting calls until just before nightfall.