Three men face new charges in a conspiracy to control the outcome of local elections in San Diego, federal prosecutors allege in a new indictment unsealed Tuesday.
Mexican millionaire Jose Susumo Azano Matsura, 48, Ravneet Singh, 41, of Washington, D.C., Singh's business ElectionMall Inc. and San Diego lobbyist Marco Polo Cortes, 44, are named in the revised indictment.
Prosecutors list 20 instances in which campaign finance records were falsified to send money from Azano to three candidates in local elections.
The defendants are accused of hiding the source of campaign donations or concealing a donation altogether in records with the San Diego City Clerk, the Federal Election Commission, or the California Secretary of State.
Azano, referred to as "Mr. Lambo" in the indictment, is accused of making more than $600,000 in illegal contributions to former Mayor Bob Filner, failed mayoral candidate Bonnie Dumanis, and other candidates.
In the indictment, the candidates are identified only by the numbers "1, 2 and 3." A fourth unidentified candidate was unaware of the defendants' attempt to donate to his/her campaign, officials said.
It is illegal for a foreign national to donate to a U.S. political campaign.
Under the new indictment, federal prosecutors allege that defendants would survey candidates for various elective offices to determine which ones to support.
Once Azano met with the candidate privately, the group would allegedly come up with secret ways to fund the candidate's campaign.
For the first time, prosecutors allege that Singh tried to bribe a federal official as recently as January.
Mexican Millionaire in Campaign Scandal Wants Life Back: Attorney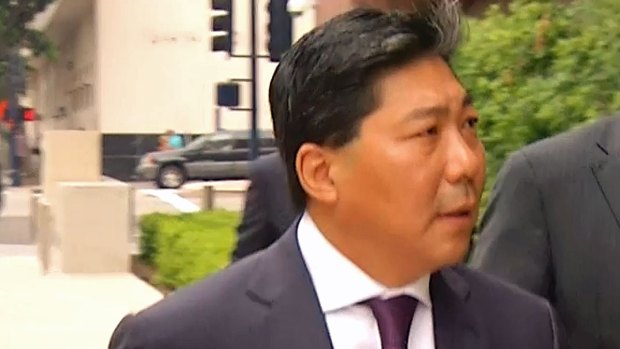 The new documents show Azano has also been charged with illegally possessing a firearm, a black Sig Sauer P225 semi-automatic pistol.
He remains under house arrest at his Coronado mansion.
Attorney Michael Lipman, who represents Singh, said the government used at least one wiretap to build its case against Azano, Singh and the other defendants. Lipman said defense attorneys will challenge the legality of that wiretap.
The next hearing in the case was set for September 15.