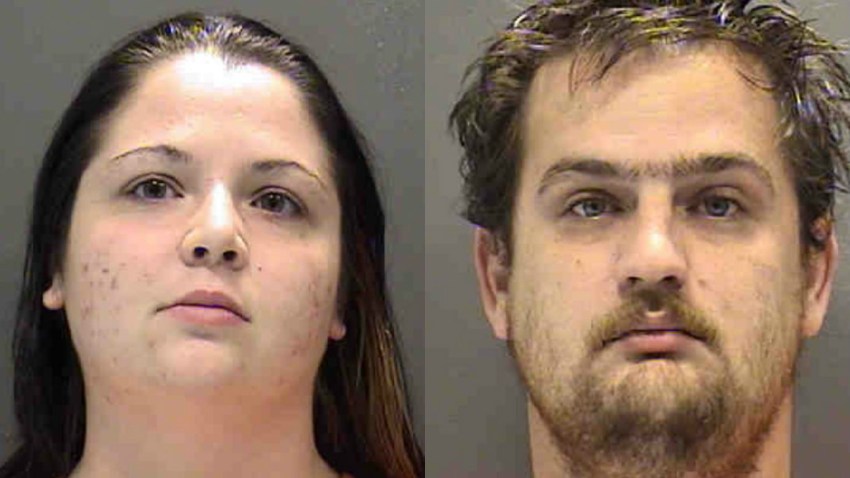 A Florida woman has been charged in the death of her boyfriend's 6-year-old son, who was pinned against a couch and suffocated on Christmas Eve while the couple played video games, according the warrant for her arrest.
Ashley Cole, 22, of Englewood, has been charged with principal to aggravated manslaughter of a child.
Authorities said the boy's father, 31-year-old James Dearman, used his weight to pin the boy to the couch in a form of punishment that involved "squishing," according to the warrant, which lists Dearman's weight as 270 pounds.
Cole allegedly told police the boy and his 7-year-old sister refused to go to bed and were forced to stand facing a wall. She and Dearman caught the 6-year-old watching them play video games, so they pinned the boy against the back of the couch with his face in the cushions, according to the warrant.
Cole told investigators the child tried to break free and screamed that he couldn't breathe. She and Dearman continued to play video games until the child stopped moving five minutes later, the warrant says. The couple noticed his lips were blue and called 911.
"When Dad squished him, he got dead," the boy's 7-year-old sister told police, according to the report.
A medical examiner determined the boy likely died by asphyxiation and said the death was "highly suspicious for homicidal suffocation," the warrant says.
Jail records don't show whether Cole has an attorney.
Dearman, who refused to comment to police and asked for a lawyer, is being held on $1 million bail on a charge of aggravated manslaughter of a child.
Copyright AP - Associated Press