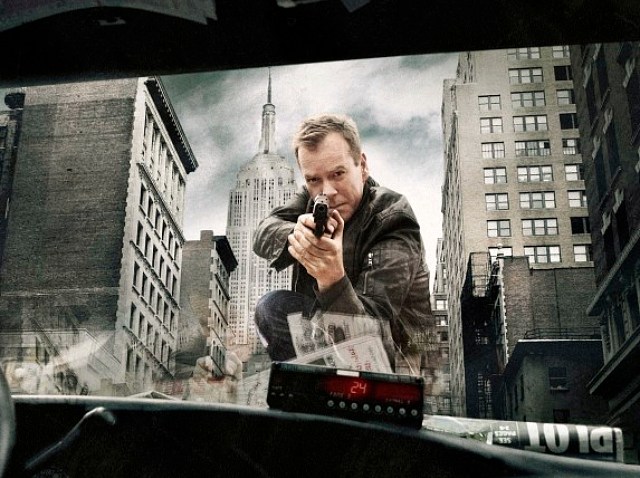 "24"
We had to watch the Golden Globes last night, so we haven't yet seen last night's premiere, but part two is tonight, in which Chloe tries to sniff out an assassination plot, a lead Jack follows against the protestations of his new boss CTU honcho Brian Hastings (Mykelti Williamson), leaving newbies Ortiz (Freddie Prinze Jr.) and Walsh (Katee Sackhoff) wondering who to side with in the power struggle.
Tonight at 8pm on Fox
"How I Met Your Mother"
Marshall gets a big wet one from co-worker Amanda Peet, but can't convince Lily it really happened, while Robin learns that she's achieved our nation's highest honor: she's become the subject of a drinking game.
Tonight at 8pm on CBS
"Life Unexpected"
From a distance, this looks like your typical CW melodrama about some angsty teen whose parents just don't understand -- and yet, it's getting pretty OK notices from Collider and the E-Dub. In the opener, Lux (Britt Robertson) tries to ditch foster-care and become an emancipated minor. She then finds her her birth parents (Shiri Appleby and Kristoffer Polaha), somehow ending up in their custody.
Tonight at 9pm on CW