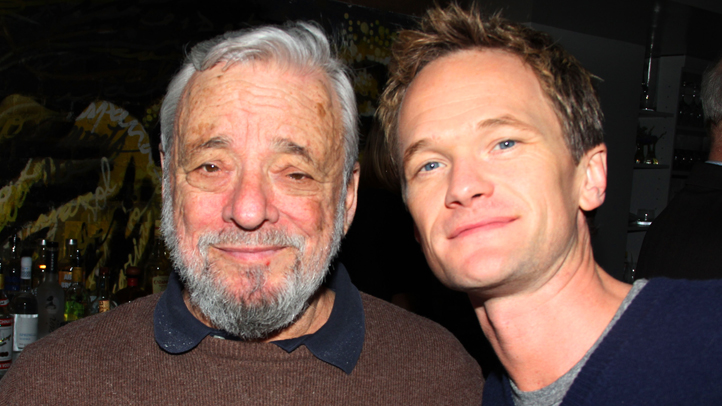 This week in bizarre celebrity feuds news, Steven Sondheim is putting Lady Gaga on blast!
The 84-year-old veteran composer recently trashed the pop star's Oscars tribute performance to The Sound of Music. While Sondheim says his 36-year-old partner Jeff Romley would "crawl a mile" to see Gaga perform, Sondheim said he "does not share his taste for contemporary pop music."
"On the Academy Awards she was a travesty," he told The Times. "It was ridiculous, as it would be from any singer who treats that music in semi-operatic style. She had no relationship to what she was singing. What people liked was her versatility."
VIDEO: See Gaga &Taylor's red carpet smooch!
Sondheim isn't the first celeb to diss Gaga's Oscars gig, which many viewers applauded. "Scandal" creator Shonda Rhimes tweeted a not-so-nice comment during the awards show. "That was not okay. I mean, Idina [Menzel] is there. She is right there. RIGHT THERE. And oh dear God, Julie [Andrews] had to hear that. #Oscars2015," Rhimes wrote.
Meanwhile, Andrews loved Gaga's performance. "The minute I got home from the Oscars I called her," she said post-Oscars. "I confirmed that I thought she was fantastic and had done a wonderful job, and I couldn't thank her enough. She really did a wonderful thing with the medley. She sang superbly and then so lovingly handed me the evening on a platter, if you know what I'm saying."
Copyright E! Online