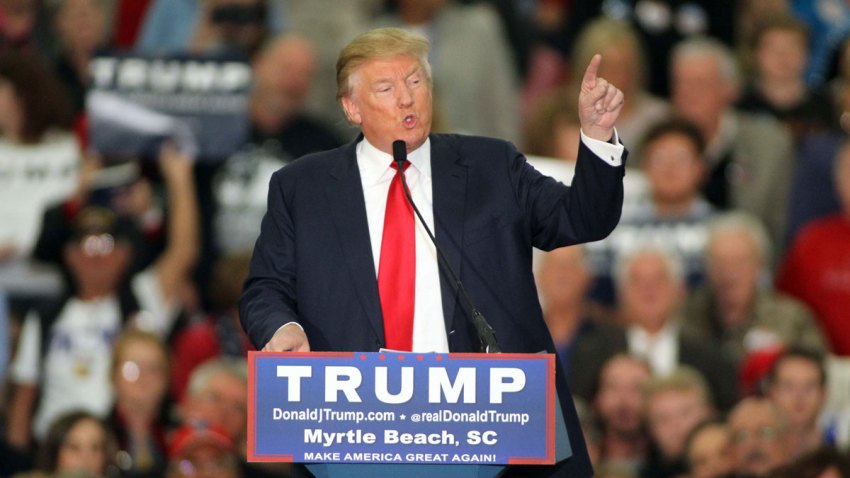 Donald Trump has come under fire again. The New York Times has slammed the Republican presidential candidate after he appeared to mock a reporter with a congenital joint condition that limits movement in his arms, NBC News reported.
Addressing a rally in South Carolina on Tuesday, Trump defended his widely discredited claim that thousands of Muslims in New Jersey cheered as the World Trade Center came down on Sept. 11, 2001. He then appeared to impersonate reporter Serge Kovaleski, one of the authors of a 2001 article in The Washington Post that Trump has used to support his claim.
"Now, the poor guy — you ought to see the guy: 'Uh, I don't know what I said. I don't remember,'" Trump said, as he appeared to imitate Kovaleski, who suffers from arthrogryposis.
Kovaleski told MSNBC on Monday that he did "not recall anyone saying there were thousands, or even hundreds, of people celebrating."
"We think it's outrageous that he would ridicule the appearance of one of our reporters," a spokesman for The Times told NBC News. Kovaleski is currently an investigative reporter for The Times.
Trump's presidential campaign did not immediately respond to requests for comment.