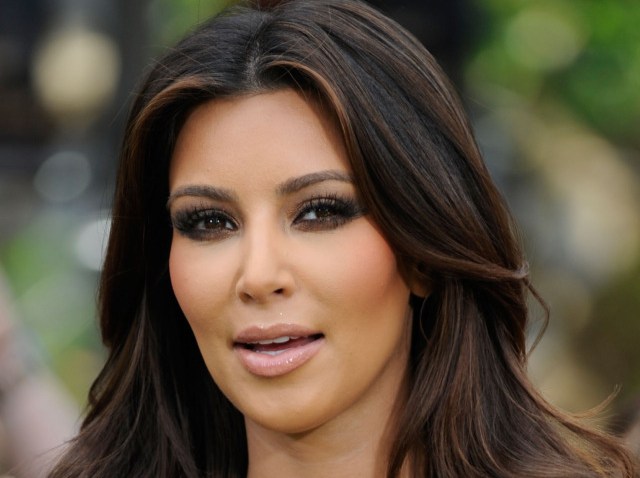 As Kim Kardashian partied the night away as a single lady for her 30th birthday Friday, Mom Kris Jenner thought, well, what any mother with a single 30-year-old daughter would think: where are the grandbabies?

"I wish you all love and happiness," Jenner said at her famous girl's Las Vegas bash, People reported. "No pressure -- but if you happen to find a husband and have 1,000 kids, I'd be really happy."

Siblings Khloe, Kourtney, and Rob as well as celeb buddies La La Vasquez, Kelly Rowland and Perez Hilton joined the socialite in a rowdy night at the Tao Las Vegas ahead of Kim's birthday, Us magazine reported. People Mag wrote that Mamma Jenner made it clear to Kim she had four children by the time she was her age.

"I've definitely heard that a few times," Kim Kardashian said. Sis Kourtney, 31, had a baby with longtime boyfriend Scott Sisick and Khloe, 25, married L.A. Lakers' Lamar Odom last year.

The reality TV starlet, on the other hand, doesn't seem to be feeling too much pressure. She told USA Today that having cameras document her life makes it "hard to date" and she feels more comfortable going about town during off seasons.

"It's all a learning experience. I think I'm still trying to figure it out," she said. "That's why I think it's probably best for me to be single right now. It's a lot easier than to try and figure out who like me for really me (and) who wants to be on a show."

New Orleans Saints football player Reggie Bush didn't make the cut as Kardashian's Mr. Right, and their break-up is chronicled on "Keeping Up with the Kardashians." Dallas Cowboys beau Miles Austin also parted ways in September.

Even with Kim's reasoning, It seems that everyone has their own two-cents on Kim's love life. BFF La La Vazquez told PopEater she thinks the L.A. brunette has a better chance if she ditches the football jerseys for a "suit-and-tie."

"I'm working on hooking her up on a blind date," La La told the blog backstage at "The Joy Behar Show." "Kim doesn't go around saying, 'I want to be in love.' She's happy. She's enjoying her life, but as friends, when you see someone you kick, you say, I want to hook you up with this person or that person. That's just what friends do. Why? Friends hooked me up with my husband."
Although it's impossible to predict when Kim Kardashian's happily ever will come along (or even Kardashian Jr.'s), we look forward to watching it on T.V.

Selected Reading: USA Today, People, US Magazine, PopEater