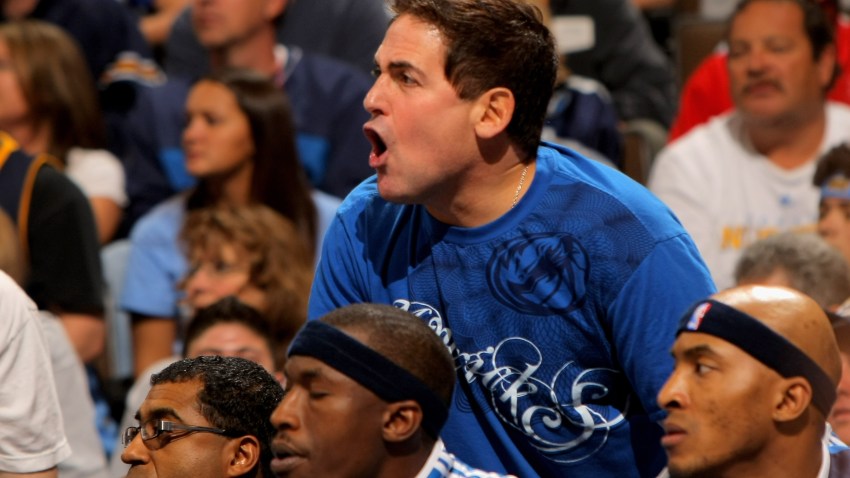 If Dodger fans don't like the headline the current owners are making, how about the ones Mark Cuban would make?

The Dodgers are not for sale. Right now. But ugly, messy divorces have a way of forcing people to sell off assets (just ask John Moore, who had to sell off the Padres a few years ago to pay off divorce debts).

And if that were to happen….
"If a unique situation came up where I could contribute capital to buy out a majority shareholder and gain control, with existing shareholders or note holders staying in place, I would consider it."

Cuban has interest in baseball. He was one of the bidders for the Chicago Cubs and has hinted he would love to own his hometown Pittsburgh Pirates.

And Dodger fans want Cuban, with him saying he has gotten more emails than he can count asking him to swoop in and buy the team. If someone was needed to swoop in, Cuban could well be the kind of guy needed — he does cash deals with very little debt (unlike the McCourts who leveraged themselves to buy the Dodgers and Chavez Ravine).

Cuban, for all his headline grabbing, is the kind of owner you want for your team. Remember the Dallas Mavericks before he purchased them? They were Clipperesque. A poorly run franchise that constantly lost, could not attract top talent and had some ugly green uniforms.

Cuban changed the culture of the Mavericks. He did the little things that players noticed — the locker room was redone and expanded, plus the team started flying charter jets. He spent on top talent — Dirk Nowitzki and Steve Nash (until he let Nash walk and eventually tried to replace him with Jason Kidd). The atmosphere in the arena changed as the game became real entertainment and the show around it became professional.

Now the Mavericks are winners, they have no titles so far but Cuban has pushed as hard as an owner can. He brings a lot of publicity to the team, sometimes people say too much. What he really brings is passion. The players love him and will even hang out with him. They respect him. Mavericks' fans love him.

And wouldn't it be nice to have Dodgers owners we could love again? Even if this is just a long-shot dream?
Copyright FREEL - NBC Local Media