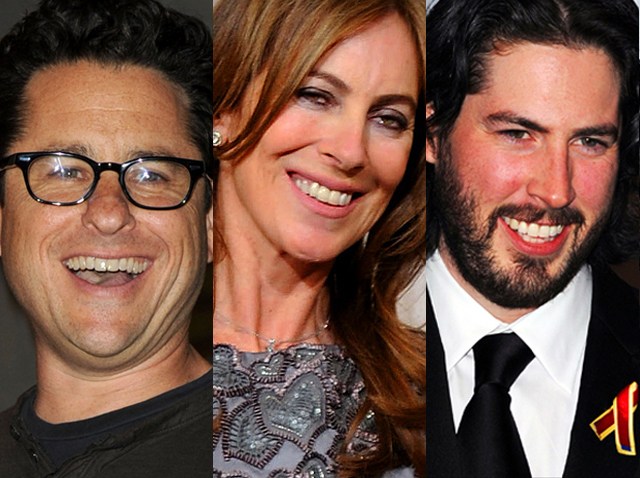 The line between leak and press release gets fuzzier everyday.
An email that reportedly found its way from Paramount Studios to The Wrap has status update on a number of projects:
Kathry Bigelow is said to have met with Will Smith about "Triple Frontier" - word of this project about the no-man's-land between Argentina, Paraguay, and Brazil came out a couple of months ago. It's said to be an ensemble piece with big names interested, so Smith isn't out of question.
JJ Abrams wants to make a movie based off the game "7 minutes in the closet, in which two participants emerge from the closet to find all their friends dead. -- Heat Vision reported on this in much greater detail earlier today, so this one seems on the money.
Paramount is in negotiations to pick up Jason Reitman's next film, "Young Adult," written by "Juno" scribe Diablo Cody -- Two weeks ago Charlize Theron was said to be in talks for the role, Paramount worked with Reitman on the very profitable, very prestigious "Up In the Air," so a reunion makes sense.
A representative from the studio says the email is "not a Paramount document," and that some of the info is right and some of it is wrong.
There's a load more info in there. Have at it and draw your own conclusions.