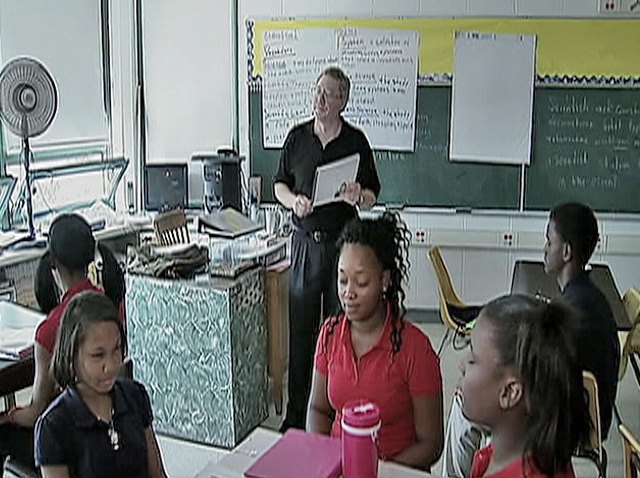 When you hear of a school district allowing advertising on campus, there are a couple of things that probably come to mind. First and foremost what kind of ads are we talking about? Parents tend to be protective about what they let their kids watch. Standing guard at the door of their children's minds. The next question is why?

The latter is obvious. California's budget crisis has led to massive cuts in education that have left public schools lacking in many areas. Times have gone from tough to desperate and, as the saying goes, desperate times call for desperate measures. In the case of some of these schools, those measures have led to advertising on campus and the revenue that comes with it.

Businesses have been advertising in extracurricular school and sports programs for years. It's a nice way to support the local school and build rapport with the parents and students as they peruse the pages.

But this is different. This is taking advertising directly to the campus and it's not a very popular idea with some. Lisa Ray is the founder of Parents for Ethical Marketing. "I totally understand the position school districts are in but this is just not a good solution", she says.

In San Diego county it's the Sweetwater Union school district that's taken the lead allowing advertising on campus. Blistered by $32 million in budget cuts over the past 3 years, Sweetwater has given the green light to on campus advertising. The district has a goal of $1 million per year in advertising revenue. Apparently they've also got their first potential advertiser at the table.

Which takes us back to our first question. What kind of ads are we taking about? In this case it looks like Platt College which is a local design school. If both sides agree to terms, Platt will invest $6,000 to have two banners placed in each high school in the Sweetwater district. Lillian Leopold, a spokesperson for the district says that none of the banners will be in classrooms and that the placement location will be determined by the schools.

The San Diego Unified school district has rejected the on-campus advertising option. Board member John Lee Evans suggests that the revenue generated won't be worth the effort to put the program in place. Richard Barrera, another member of the board insists that advertisers should be screened to Gage their support for public education as well as other causes.
It will be interesting to see how many more California school districts go the way of on-campus advertising. It's an divisive issue that won't be going away anytime soon. One thing most parents would agree on is that ads should stay out of the classrooms. Period. They should be positive, productive, and whatever is advertised should be beneficial to every student. With clearly defined rules and and supervision, just maybe the kids in California will find a new source of funding during a time of serious fiscal crisis.