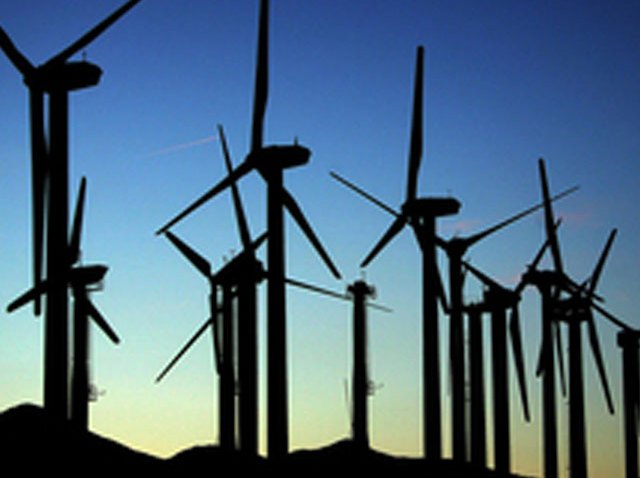 Jerry Brown has an eight-point action plan for investment in renewable energy technology. The Democratic gubernatorial candidate promises it will stimulate "creation of more than half a million green jobs."
Barbara Boxer has a similar plan to make the Golden State "the hub of the clean energy economy." The Democratic U.S. Senate candidate, standing for reelection, promises it will "create over a hundred thousand new clean energy jobs in California."
But will the Brown or Boxer plans yield the numbers of green-collar jobs the candidates advertise? And, if so, will those jobs materialize soon enough to make a dent in California's 12.3 percent unemployment rate, the nation's third-highest?
The answers are "not likely" and flat-out "no."
Renewable energy – wind, solar, hydro, geothermal, biomass – has promise. But, at this point, the hype is not matched by reality.
Indeed, while Boxer promises more than 100,000 clean energy jobs, they will not be created this next year or the year after. Thus, her jobs plan would have a negligible effect on California's current recession and the state's sky-high unemployment, based on a report by the UCLA Anderson Forecast on the California economy.
Brown does not promise 500,000 new green jobs over the next several years, but by 2020. However, a recent report by the Beacon Hill Institute concludes that "forecasts of future green jobs are completely unreliable."
In fact, the state's Legislative Analyst's Office suggests that California actually will suffer net job losses in the near term as the state mandates increasing use of renewables and decreasing use of fossil fuels.
And it is an unknown, according to the LAO, whether the state would see a net job gain or loss in the long term.
Candidates Brown and Boxer have proposed jobs plans that really are more about environmental politics than job creation. They may appeal to California's fully-employed environmentalists, but they have little to offer the state's 2.3 million idle workers.
Let us know what you think. Comment below, send us your thoughts via Twitter @PropZero or add your comment to our Facebook page.