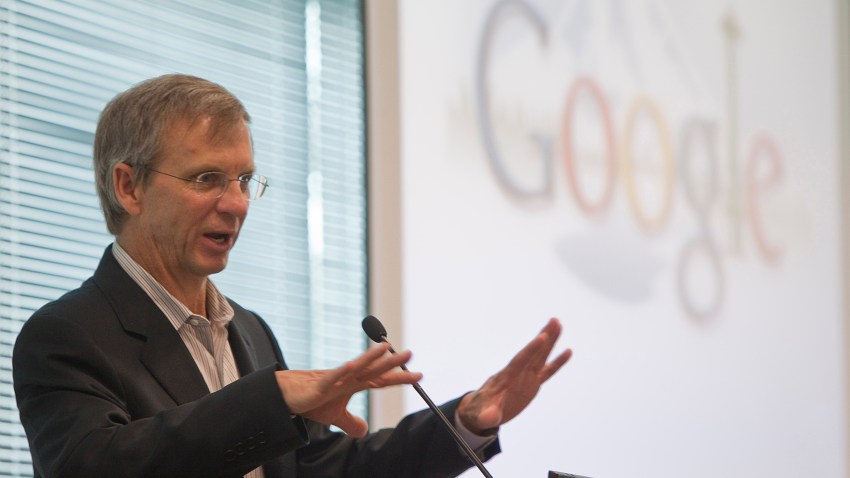 A middle-aged Google executive broke an altitude record by parachuting more than 25 miles from the top of the stratosphere Friday, according to reports.
Alan Eustace, 57, who is a senior vice president of engineering for Google, traveled to the stratosphere in a 35,000 cubic-foot, helium-filled balloon where he dropped at a top speed of 822 mph, according to the New York Times. The fall broke the world altitude record set in 2012 by "Austrian daredevil" Felix Baumgartner.
Eustace, wearing a custom spacesuit with life-support, cut himself from the balloon and fell 135,890 feet to earth in about 15 minutes.
"It was amazing," he told the Times. "It was beautiful. You could see the darkness of space and you could see the layers of atmosphere, which I had never seen before."
Eustace said that Google had been willing to help fund the project but he didn't want it to be "a marketing event" for the company.
The Times reported Eustace grew up in Orlando, Fla. and was influenced by visits to Cape Canaveral and watching rocket launches. He also spends time piloting a Cessna and parachuting, so the Google veteran had already been shooting for the skies.
Let's hope that more of Google's executives promote more innovation in technology.