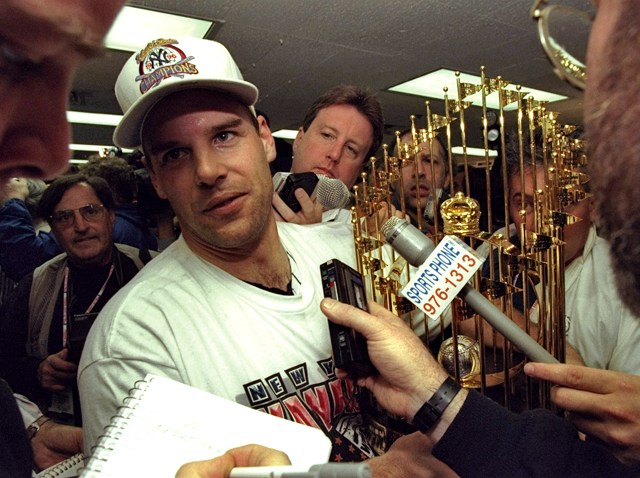 Former Yankees All-Star closer John Wetteland was briefly hospitalized after reportedly considering taking his own life.
Authorities responded to a 911 call from Wetteland's home Thursday afternoon. Wetteland just finished his first season as bullpen coach for the Seattle Mariners.
The Mariners said he was resting at home Thursday night after having been treated for an elevated heart rate.
"My wife and I are very appreciative of the over and above care of our local officers and paramedics," Wetteland said in a statement released by the team. "The circumstances leading to my elevated blood pressure and heart rate have been addressed."
Dallas television station CBS-11 and the New York Daily News reported earlier Thursday that Denton County authorities described the call from a woman at Wetteland's home as a mental health issue.
"She said he was complaining of being depressed and contemplating suicide," Sgt. Roger Griggs of the sheriff's office told the newspaper for a story on its Web site.
Repeated messages left for Denton County authorities by The Associated Press were not returned.
The 43-year-old Wetteland picked up 330 career saves in 12 seasons in the majors. He was selected MVP of the 1996 World Series with the Yankees.
Mariners general manager Jack Zduriencik said the team was relieved that Wetteland was back at home.
"We have let them know that the Mariners will do whatever we can to assist them," Zduriencik said in the team statement.
Copyright AP - Associated Press