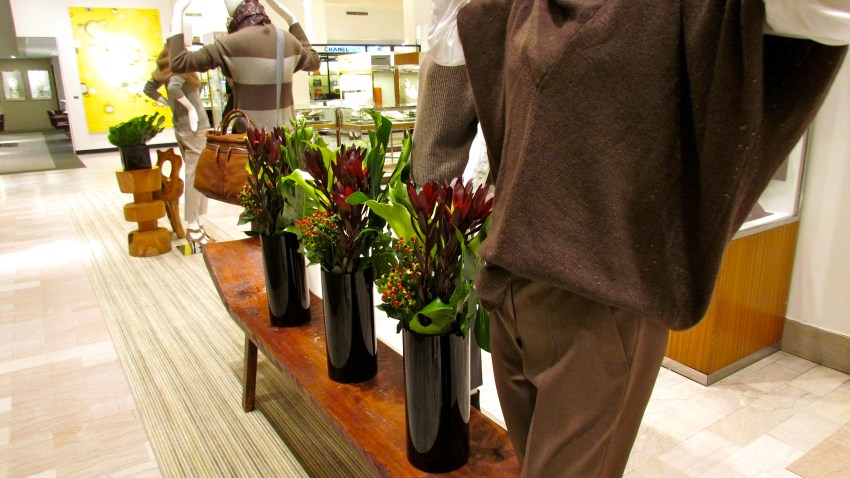 Ryan Gosling and Eva Mendes welcomed their first child last month and their little one's name has finally been revealed: Esmeralda Amada!
TMZ first reported the baby's moniker after obtaining the birth certificate, and a source confirmed to E! News as well.
While the good-looking duo has remained mum on their family's new arrival, we have learned that they're over the moon and madly in love with their daughter.
"They're both great, but exhausted," a source told us at the time. "They know it's going to be a little while before the baby adjusts to a schedule."
Of course, they've had some help with the baby around the house as both Gosling's mom, Donna, and Mendes' mother, who's also Eva, have been at the house working on cooking and cleaning for the new family of three.
NEWS: A timeline of Eva and Ryan's romance
We're told that the new grandmothers "are still in and out" to help, "but less so."
And of course, in time, "Ryan and Eva are getting more confident in doing things themselves."
A second source also recently gushed that the two new parents are relishing in their private time away from the spotlight and solely focusing on their almost month-old babe.
"Eva is so happy she's a mom, their baby girl is perfect. They are at home now with the baby and Eva is feeling great she says."
Our insider continued, "She's so good with kids and has been wanting this a really long time. When she found out she was having a girl, she was freaking out. She kind of wanted a girl deep down, but of course just wants a happy and healthy baby."
So what inspired the couples' baby name? Hmm, the brunette beauty's character in We Own the Night was also named Esmeralda, and we certainly can't forget about the Disney link from Hunchback of Notre Dame...Either way, we think the name suits the couple perfectly.
Congratulations again to Eva and Ryan!
Copyright E! Online