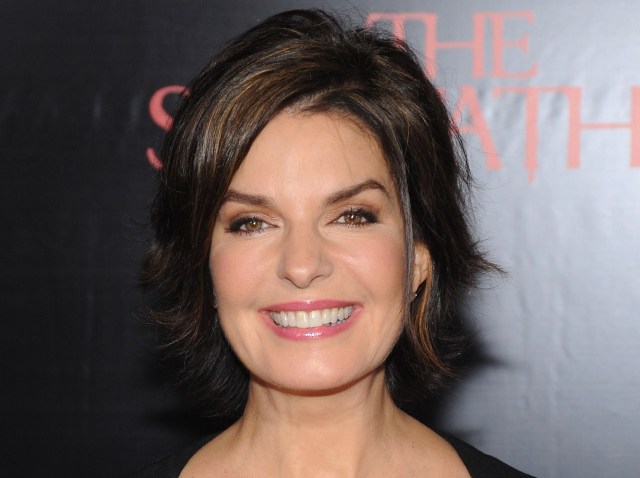 "CSI: NY's" Sela Ward plays a DNA detective who turns out to be an expert in another acronym: "JAG."
"My ex-husband shows up one day, and that's David James Elliott," Ward explains with a big smile. "Not bad."
Elliot, who played Cmdr. Harmon "Harm" Rabb, Jr. on the popular Navy legal drama for a decade, plays the still-pining FBI agent ex of Ward's Jo Danville.
How quickly did Ward find her chemistry connection with Elliott? "Well, it's hard NOT to have chemistry with him. He's kind of gorgeous. All 6'5" of him."
Elliott's character Russ Josephson's return to his former flame's life rattles her, and also unnerves her partner Mac Taylor (Gary Sinise).
"It was fun to see Mac and him," said Ward, hinting that it may be more than professional competitiveness at work. "Even thought there's nothing going on with Mac and Jo, there's still the possibility – and a little flirtation."
Ward admits even she's not sure yet what would possibly motivate her character ditched her hunky hubby. "I have to make up why they got divorced, because that hasn't been revealed."