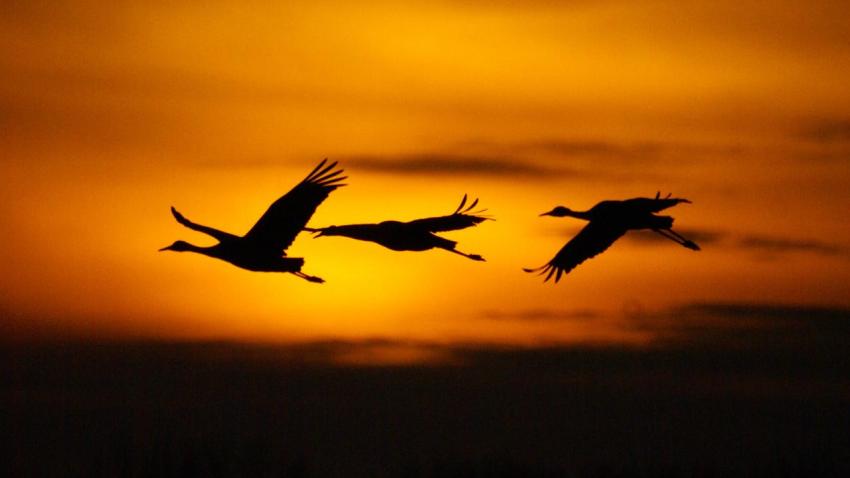 There's Africa, which has its fabled Great Migration...herds of animals moving across the continent to new feeding grounds.
And there's California, which has its own migratory ritual every four years, this one tied to the presidential election.
This week, student volunteers, political junkies and operatives, and journalists from California are bundling up, trading the relative winter warmth of the West Coast for several days of intense retail politics amid the winter chill of New Hampshire.
Bob Mulholland, a California Democratic strategist, is among them. He first came to New Hampshire while doing advance work for Jerry Brown's presidential campaign in 1979.
"I fell in love with the state," Mulholland told Prop Zero today after attending a rally in Concord. "It's retail politics at its best. It's a great way to see how these candidates actually campaign and what they're saying."
Also on hand this week, state Senators Tony Strickland (R-Thousand Oaks) and Mark Wyland (R-Palm Desert). Hewlett-Packard CEO Meg Whitman is also expected to campaign on behalf of Mitt Romney.
It's a sharp contrast to large states like California, where campaigning largely takes the form of television ads and aggressive fundraising.
What I found, during past campaigning I covered in New Hampshire, is a refreshing level of attentiveness and involvement. People there take their first-in-the-nation-primary status seriously. It's a passion for some, almost a hobby for others.
I remember one year that one of the hotel gift shops in Manchester was actually selling packs of playing cards with the candidates' faces on them.
I remember talking to voters four years ago who had met several of the candidates three times, and were still assessing who they would vote for. Sure, some voters get fatigued with the whirlwind, but the level of engagement in the Granite State is remarkable.
So how will Californians survive the experience? College students will need their best winter gear as they're dispatched, clipboards in hand, crunching through the snow to canvass door-to-door.
Reporters will need to be fleet of foot. Veteran journalists like Conan Nolan of KNBC will be positioning themselves for that key interview, while fighting the clock.
"As always, operating on PST deadlines while covering EST events mean no sleep," Nolan told Prop Zero. "And when you do you never get breakfast."
And there are hazards. Four years ago, as John McCain was leaving a rally in Concord, my photographer and I got caught in a human riptide behind the candidate...carried along by the sheer momentum of press and staff headed back to the campaign bus. A slip would've been disastrous.
And California political operatives will be soaking it all in. After all, California's primary is in June, a political lifetime from now.
Let us know what you think. Comment below, send us your thoughts via Twitter @PropZero or add your comment to our Facebook page.