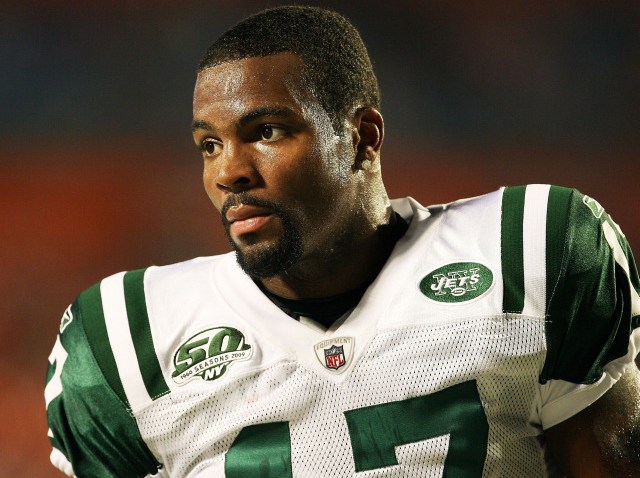 An FBI official said today the Cleveland Browns contacted the Bureau about "possible threats" to their former wide receiver Braylon Edwards following an altercation outside a Downtown Cleveland nightclub, Cleveland.com reports.
"They were concerned regarding that incident," Special Agent Scott Wilson said. "We had some conversations with the Browns about possible threats."
Despite these conversations, he said no investigation is pending. It was unclear if any threats were made or what prompted the Browns' concern.
Profootballtalk.com reports that Edwards punched Edward Givens, a Cleveland events promoter, outside the View Ultralounge & Nightclub club on Oct. 5. No charges were filed but a police report, with Edwards' name redacted, was filed. Givens, a friend of NBA star LeBron James, claimed the scuffle was sparked by Edwards' anger at the Cavaliers forward.
On Oct. 7, Edwards was traded to the New York Jets.