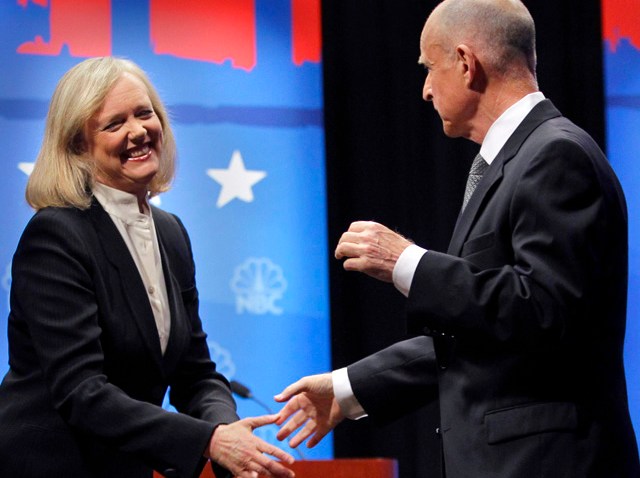 Meg Whitman may be able to spend millions to get her message out but she can't use her mountains of gold for the thing she needs most right now: time.

In a sign that the the Republican gubernatorial hopefuls massive spending habits are not converting a notoriously liberal state in her favor, a new poll shows former governor and Democratic gubernatorial candidate Jerry Brown is starting to pull away with the election.

An LA Times-USC poll says Brown has a 13-point lead over the former eBay CEO just over a week ahead of the election.

Fifty-two percent of voters polled said they would vote for Brown, who is currently the state's attorney general, while only 39 percent said they would vote for Whitman.

In a recent interview with the California Report, Whitman downplayed any suggestions that polls have her worried.