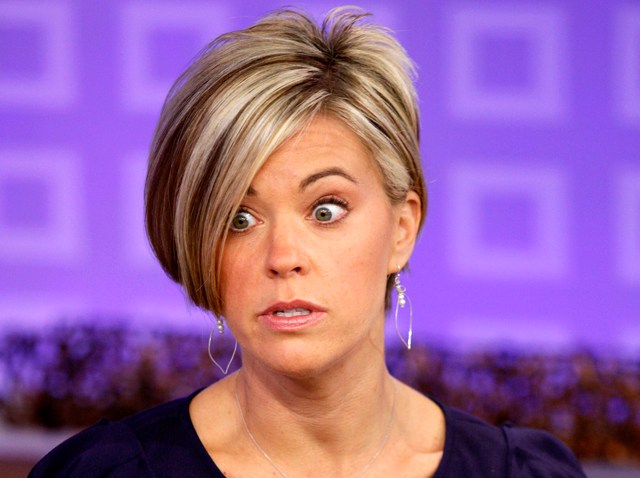 Kate Gosselin has been given an hour on TLC to come clean and 9,000 fans want answers.
The last episode of "Jon & Kate Plus Eight," airing on Oct. 26, will give the reality TV mom one hour to answer "your questions about [her] life, the show" and the future, US Magazine reported Tuesday.
Whether Kate is going to touch on the lawsuit between her and her estranged husband, Jon, remains unanswered, according to the magazine.
The one-hour TV special will air on the same day she and Jon are due in court to reach a financial settlement.
Viewers have already flooded TLC's website with about 9,000 questions for the reality TV mom, People reported.
During the pair's last court appearance on Oct. 13, Jon was ordered to return $180,000 that he removed from a joint bank account by Oct. 26 to avoid potential contempt charges.
Kate will also detail her expenses in the hearing.
Jon and Kate announced earlier this year they'd split due to marital differences. The two share custody of their eight children, and Jon has moved on to a new relationship with family friend Hailey Glassman.