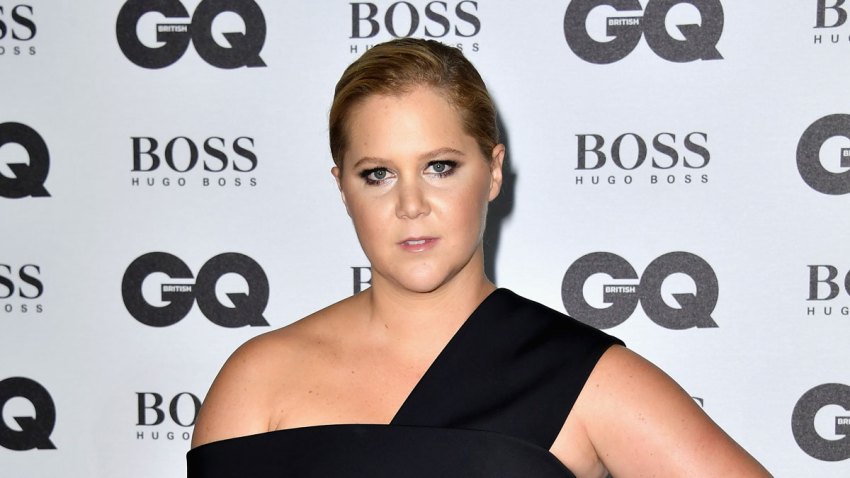 Amy Schumer can find humor in any situation.
Take, for example, her current trip to Paris. After a few days of sightseeing with boyfriend Ben Hanisch the "Inside Amy Schumer" star found herself sick to her stomach Monday afternoon. Schumer first uploaded an Instagram video of herself eating soup, which also gave her followers a view of the Eiffel Tower in the background. "Trying to eat chicken broth post puke fest," Schumer, 35, wrote in the caption.
Unfortunately, things only got worse from there. Later that night, she shared a picture of herself and Hanisch lying in bed, writing, "Thanks for everything Paris! Except the food poisoning. #nooooooooooo."
Eventually, Schumer had to be hospitalized. She posed for a series of silly pictures on a gurney and shared them via Instagram. "No red flags with this girl," she joked in the collage's caption.
Amy Schumer Has Heckler Thrown Out of Stand-Up Show
To pass the time in the hospital, Schumer filmed a parody video for a dating website. "Hi. OK, this is my first time making one of these videos, but, you know, it's a new time. My name is Amy. I'm 35. I love just grabbing life by its horns and experiencing everything. I love music and food," she said. "I really just want someone to share all of that with. So, I'm taking a chance."
The video was presumably filmed by Hanisch, whom she's been dating since January 2016. The pair met through a dating app, as Schumer revealed in her memoir, "The Girl With the Lower Back Tattoo."
Copyright E! Online