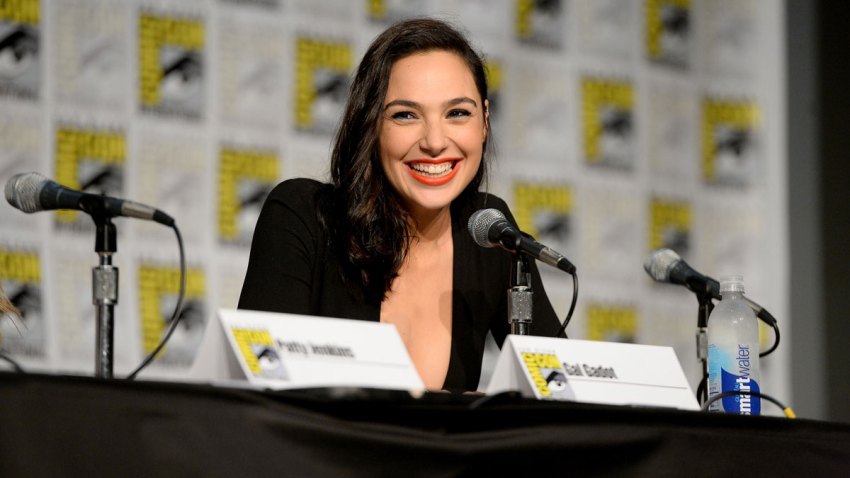 Move over, men of the DC Comics universe. Wonder Woman is in town.
The first trailer for the Warner Bros. live-action flick made its debut at Comic-Con on Saturday, and it definitely did not disappoint. Actress Gal Gadot takes center stage as Diana Prince, the superhero tasked with bringing peace to the world amidst the chaos of World War I.
The teaser kicks off with co-star Chris Pine, who plays Wonder Woman's love interest, Steve Trevor, washing up on shore. Gadot's character asks, "You're a man?" to which he responds, "Yeah, do I not look like one?"
In between quite a few battle scenes, viewers are offered a glimpse into the feminist undertones of Wonder Woman's first ever standalone feature, who was first introduced in this year's "Batman v Superman: Dawn of Justice."
When meeting Trevor's secretary, Diana asks, "What is a secretary?" The woman responds, "I go where he tells me to go and I do what he tells me to do," as the crime-fighter then confidently states, "Well where I'm from, that's called slavery."
As it turns out, Gadot even sought inspiration from her character's real life namesake. During the Comic-Con panel in which the trailer premiered, she reportedly mentioned the impact Princess Diana made on her preparation for the role.
"Wonder Woman" hits theaters on June 2, 2017.
Gal Gadot Explains Why Wonder Woman Needed a Female Director
Copyright E! Online