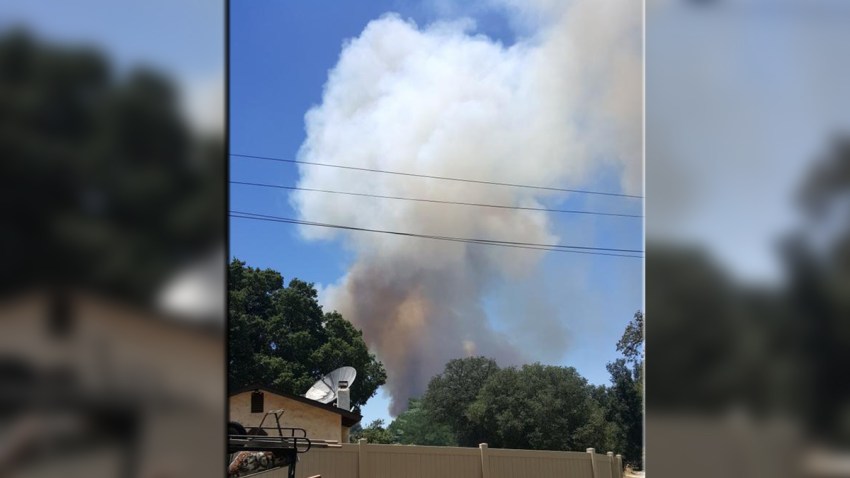 After 24 hours of firefighting efforts, Cal Fire crews have knocked out a 23-acre wildfire at Lake Morena County Park, officials confirmed Saturday.
As a precaution, campers were evacuated from the area Friday. By 12:50 p.m. Saturday, Cal Fire said the blaze, dubbed the Park Fire, was 100 percent contained.
Officials say the fire started burning in medium amounts of fuel at a moderate rate at 12:40 p.m. Friday.By 7:50 p.m., Cal Fire said it had gotten 40 percent containment on the blaze.
No structures were threatened, and no injuries were reported.
Lake Morena County Park is in eastern San Diego County, north of Campo.
Voluntary evacuations were put into place for the surrounding area. All residents were able to evacuate to Mt. Empire High School at 3305 Buckman Springs Rd., if needed.