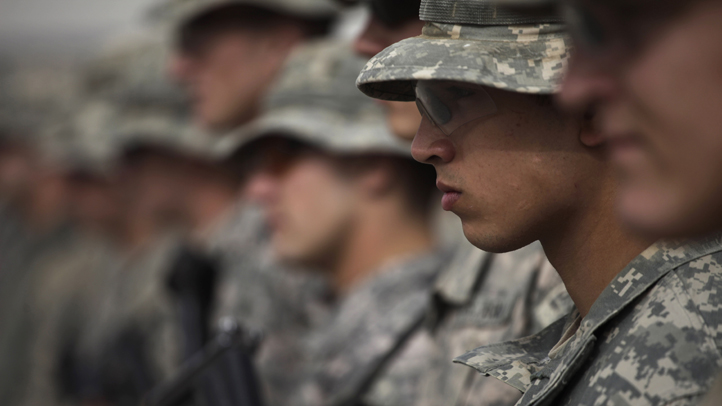 While many Americans are at home are getting ready to enjoy the holiday with friends and family, many military men and women are far away from home, deployed overseas.
Sgt. Bryan Mayorga is a Camp Pendleton Marine deployed in Afghanistan as a helicopter mechanic for Huey and Super Cobra helicopters.
It's never easy being deployed during the holidays but Sgt. Mayorga says he's staying busy.
"The tempo is high we're working a lot," Mayorga said. "That's our main focus right now."
From Camp Bastion, Afghanistan, Mayorga said it's all work and no play for now as he leads his Marines to keep helicopters safely flying.
Those helicopters provide air support to keep coalition forces safe on the ground.
Bonding helps ease the deployment like grabbing a mocha at a little coffee shop on the base called the "Green Bean."
"[Camaraderie] has really built up quickly in the past two weeks that we've been here," he said. "So that's always a good thing."
Wife Cassandra, 3-year-old daughter Gracie, and other supportive family members back home in Southern California help Mayorga stay focused on his job.
And while families here warm their ovens for a feast, Mayorga has already had his.
His family surprised him with an early family Thanksgiving before he left.
"The food was really great - the feeling was there like it was really Thanksgiving," he said.
With those memories still fresh, he sent a special message for his loved ones.
"To my family I love you all, I miss you very much and I can't wait to get home to drink with some of them and the other ones just to exchange gifts and whatever else we do so, I love you guys," he said. "I miss you guys very much."
Let us know what you think. Comment below, send us your thoughts via Twitter @nbcsandiego or add your comment to our Facebook page.