The UCSD's Student Run Television (SRTV) shut down Friday after a student used the N-word to describe students who complained about the recent "Compton Cookout" controversy, according to a source at the university.
Last week, a group of UCSD students held a party dubbed the Compton Cookout, which featured a motif full of racial stereotypes. African Americans have staged protests in the days since. On Thursday night, students on SRTV, the campus TV station, allegedly called the protesters "ungrateful n-----s."
According to the source, a note was also found on the TV studio floor that read "Compton lynching." That note was turned over to police.
"I'm angry and I'm hurt. I feel my people deserve a great deal more respect than that and for someone to actually say that and to believe that and to think that this if funny," UCSD Student Shunya Wade said.
SRTV's charter has been revoked by the Associated Student and the TV station shut down, according to the source.
The segment was allegedly produced by Koala -- a controversial school-sanctioned organization.
"SRTV did not officially approve any of the content that was aired. This was, I guess you could call it, a rogue broadcast," SRTV Manager Ali Hadian said.
"These types of acts will not be tolerated," said a statement released by David Ritcherson, president of the school's Black Student Union, and Fnann Keflezghi, a principal member of the union.
At a forum attended by hundreds of students and faculty Friday morning, the Black Student Union issued a list of demands, including mandatory diversity sensitivity classes, increased African American enrollment in students and faculty and the creation of space in central campus considered "safe for African-American students."
"The administration's failure to prioritize creating a healthier campus climate earlier has caused this tragic event to reach the masses," the union's statement said.
The racial tension has boiled over since the so-called Compton Cookout. An invitation to the event urged all participants to wear chains, don cheap clothes and speak very loudly. "We will be serving 40's, Kegs of Natty," the invitation read.

Female participants were encouraged to be "ghetto chicks."

"For those of you who are unfamiliar with ghetto chicks -- Ghetto chicks usually have gold teeth, start fights and drama, and wear cheap clothes," the invitation read.
In a You tube video posted Thursday, a self proclaimed "Internet star radio personality", whose picture was posted on the original Facebook party invite, said the event was an innocent DVD release party.

"So we thought it would be cool to kick off this new DVD that we're doing to have a 'Compton Cookout.' You know, we invited people to come down, you know, if you wasn't black, you could be black. You could come down there, put some shoe polish on, put some makeup on and for that night, you could be an honorary 'n-word' for the event."

He said the party was not racist and accused the media of trying to "start a race riot with people." (Check out his website. Warning: explicit language)
Campus Chancellor Marye Anne Fox called the event offensive in an e-mail to 29,000 students and 26,000 staff members.

"We were distressed to learn that over the weekend an offensively themed student party, mocking the commemoration of Black History Month, took place off campus," the statement read. "We reject acts of discrimination based on race, ethnicity, gender, age, disability, sexual orientation, religion, and political beliefs, and, we will confront and appropriately respond to such acts."
UCSD administrators told the San Diego Union-Tribune that because the event wasn't sanctioned by the university or run by a student organization, university officials don't have a reason to penalize party hosts.

Fox urged students and staff to attend a Feb. 24 teach-in about the incident.
SRTV is the only television station at UCSD that broadcasts to the entire campus, according to its Facebook page. It's viewed on channel 18 and was to launch on the Internet later this year. The group is funded by the Associated Students and not affiliated with any one college, according to the group's website.
Also read: Invite Mocking Other 'Cultural Stereotypes' Surfaces
---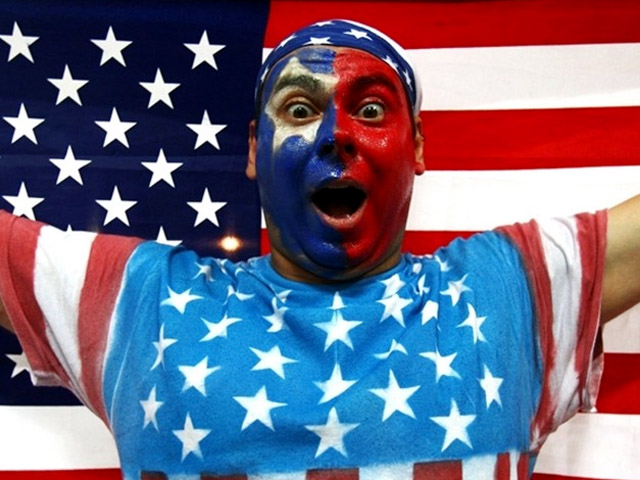 The Vancouver Winter Games are here and Team USA is rocking.
Check out our full coverage.
Vote for your favorite photo.