Not only does controversy seem to follow San Diego Mayor Bob Filner but at times he appears to court it.
Here's a look at his first several months in office as mayor of America's Finest City and some of the headlines he's grabbed for his behavior or controversial policy positions.
Special Section: Mayor Under Fire
Jan. 9 – Filner and City Council President Todd Gloria stopped a council meeting and left the room to solve a disagreement that local political observers called the first real power struggle between the two.
Jan. 18 – Filner vetoes Port Commissioner appointments
Feb. 21 – Filner and City Attorney Jan Goldsmith were involved in a hostile and awkward exchange in front of news cameras at City Hall. It was during this news conference that Filner confronted a member of Goldsmith's staff pestering her with the question "Are you an Attorney?"
March 5 – Filner takes on Time Warner and the absence of Padres games on the cable service. In a letter to TWC, he said: "Rest assured, I will continue to monitor this situation and am prepared to take the steps necessary to bring about a resolution prior to the 2013 baseball season."
April 16 - City Attorney Jan Goldsmith questioned the legality of an attorney – Lee Burdick – being retained on the mayor's staff.
April 17 - Goldsmith's executive assistant, an African-American, has gone on the record with what he views as racially insensitive remark recently made by Filner.

April 24 - Mayor Filner demands answers from federal and county authorities after the raid of a Gaslamp marijuana collective.
May 20 - San Diego Mayor Bob Filner injects himself into a federal criminal case against the operator of a medical marijuana dispensary, intensifying his standoff with federal prosecutors on cannabis enforcement issues.
June 28 - Critics suggest Filner took part in a "pay to play" scheme involving a six-figure donation from a real estate developer. his explanation unfolded during a remarkably tense, hour-long grilling by journalists at a City Hall Q&A session attended by 10 television news photographers and nearly two dozen reporters.
July 5 - Filner still refuses to provide the cost of a special trip he took to Paris last week, funded by the nonprofit arm of the National Council of Resistance of Iran.
July 9 – Mayor takes on Jack in the Box over the legality of a remodel at a restaurant at the corner of Upas Street and 30th Street in North Park.
July 9 – The woman Filner introduced as the First Lady of San Diego, his fiancée Bronwyn Ingram, announces their engagement is off.
July 10 - A letter surfaces from attorney Cory Briggs, longtime Filner ally, asking that he resign from office.
July 10 - When an NBC 7 Investigates producer catches up with Filner in the elevator of his downtown apartment building, the mayor tells him "There are no allegations to respond to."
July 11 - Former City Councilmember Donna Frye joins Briggs and environmental attorney Marco Gonzalez at a news conference revealing what they called "credible" evidence of alleged sexual harassment that prompted them to demand Filner's resignation.
July 11 - Mayor Filner releases a pre-produced video in which he admits he needs help. Watch Filner's video here
July 12 - The mayor's detractors refuse to accept his apology. More city leaders publicly demand Filner's apology citing evidence presented to each but not made public. The San Diego City Attorney's Office reports no claims filed against the mayor or the city.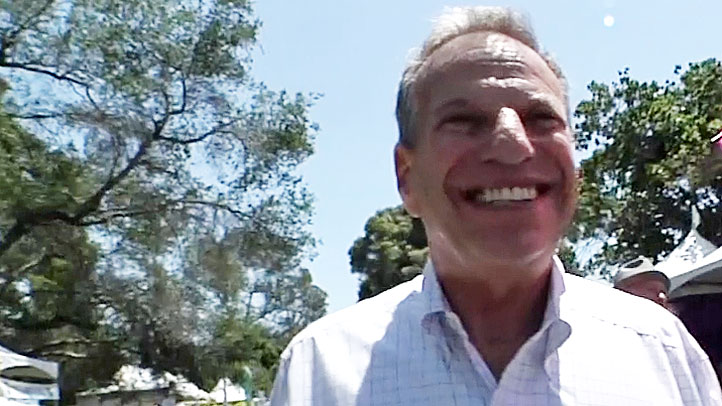 July 14 - Mayor Filner appears in public (left) at the 2013 San Diego LGBT Pride Celebration
July 15 - The mayor's office releases a statement in which Mayor Bob Filner explains why he will not resign.
July 15 - Longtime supporters reveal details of alleged sexual harassment. Former City Councilmember Donna Frye said of the behavior "This is not normal."
July 15 - Mayor Filner gives his first local television interviews to three stations. His message in one: "I'm a hugger"
July 15 - Residents in Lincoln Park, a community that has been supportive of Filner in the past, say they are waiting for the facts in the case.
July 16 - A woman who doesn't work for the mayor but interacts with him almost daily describes uncomfortable hugs and kisses from Filner that she believes are similar to the allegations levied against him by constituents and employees.
July 16 - City employees get desk reassignments and special instructions for working with the mayor.
July 17 - The attorney for a Filner accuser said his client is "taking the next step" in filing a formal claim.
July 17 - The mayor was removed as a lifetime recipient from a benefit for sexual assault victims but still invited as a keynote speaker.
July 18 - Mayor Filner released a statement and photo collage suggesting he and his staff are moving forward with city business despite the growing scandal involving sexual harassment allegations.
July 18 - Community activist Enrique Morones led a public gathering in support of Filner.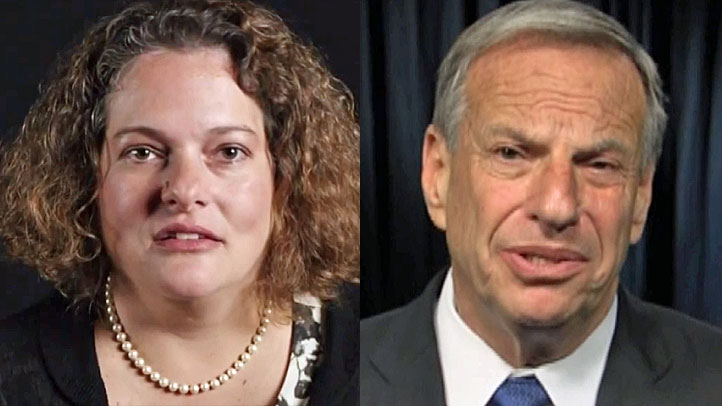 July 18 - San Diego County Democratic Party won't ask embattled Mayor Bob Filner to resign.
July 19 - Airline employee Joanne Kunkel, who had filed assault charges against then-Congressman Filner after an airport incident, had plenty to say about current allegations.
July 19 - Former employee of Filner steps forward and says he's "hugely disappointed" in the mayor's actions.
July 20 - At a rare public appearance, Mayor Filner avoids questions from an NBC 7 News crew. Watch video
July 22 - Gloria and Faulconer hold a news conference calling again on Mayor Filner to resign. Then, Gloria Allred holds a news conference introducing Filner's former communications director Irene McCormack Jackson. Allred announced a lawsuit has been filed accusing the mayor of sexual harassment.
Then, City Attorney Jan Goldsmith holds his news conference responding to the process of the McCormack Jackson lawsuit and pointing out that his office will not be representing Mayor Filner.
July 23 - A second alleged victim, political consultant Laura Fink, describes an incident with Filner in 2005 in which the then-Congressman allegedly grabbed her buttocks.
July 24 - A third woman speaks out claiming then-Congressman Filner tried to grab her face and force her to kiss him during a private meeting in January 2009.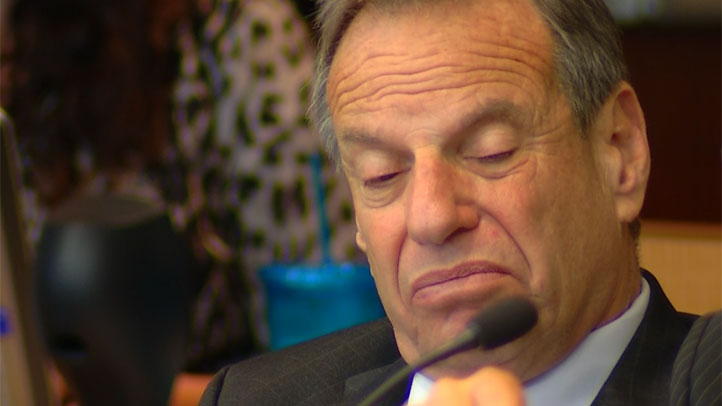 July 25 - Mayor Filner makes a rare appearance and was swarmed by members of the media asking him to respond to allegations of sexual harassment.
July 25 - San Diego County Democrats vote to ask Filner to resign from office.
July 26 - Mayor Filner appears before SANDAG meeting on transportation and is caught sleeping during public comment by television cameras.Watch Video
July 26 - The mayor's office calls for a noon news conference in which Filner announces he will enter into two-week intense behavioral therapy treatment.
July 27 - A San Diego LGBT activist leads the way in launching a recall effort by publishing his intent in the paper.
July 28 - Sen. Dianne Feinstein joins those asking Mayor Filner to resign from office.
July 29 - Mayor Filner asks the City Council to pay for his legal fees in the sexual harassment suit filed by Irene McCormack Jackson.
July 30 - The San Diego City Council votes to not cover Filner's legal fees. Councilmembers also approved an attempt to recover costs of any lawsuit that may lead to damages to the city along with legal fees from Filner.
July 30 - An eighth woman comes forward, speaking again to KPBS about an incident with Mayor Filner. Lisa Curtin, director of government and military education at San Diego City College, provided what may be the most stomach-turning allegation levied against the mayor to date.
July 30 - Mayor Filner's Chief of Staff Lee Burdick, who has refused to grant NBC 7 an interview, appears on The Rachel Maddow Show on MSNBC to discuss the scandal.
July 31 - Through a letter to City Attorney Jan Goldsmith, Filner's counsel claims the city is at fault because they failed to provide sexual harassment training in the mayor's first months in office.
July 31 - Mayor says he will reimburse travel expenses for a controversial trip to Paris in June.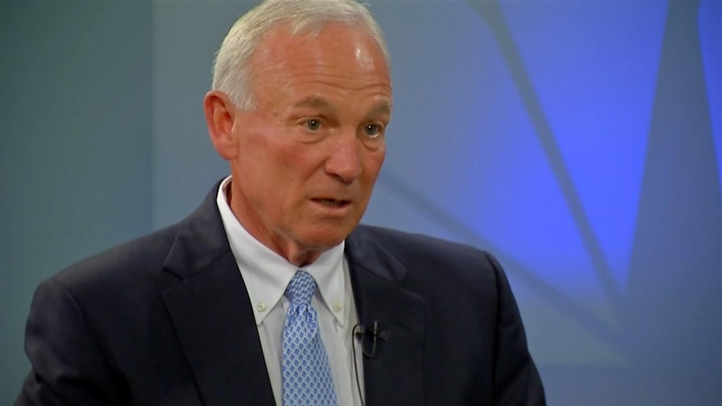 July 31 - Mayor Filner canceled his "Meet the Mayor" event for August.
Aug. 1 - Former mayor Jerry Sanders says he knows other women who could accuse Filner of improprieties, but aren't ready to come forward.
Aug. 1 - The mayor, not the city, canceled a scheduled new employee and management sex harassment training session according to a former city official.
Aug. 2 - Three activists join forces in the effort to recall the mayor.
Aug. 3 - Rene Esteill-Sombright claims embattled San Diego Mayor Bob Filner wouldn't leave her alone at a charity function that took place in June at a La Jolla church.
Aug. 5 - The date Filner had announced he would enter a behavioral counseling clinic without divulging what specific behavior or condition he suffers from.
Aug. 5 - Notes obtained from multiple meetings show there was trouble between Mayor Bob Filner and his staff weeks before he was accused of sexually harassing multiple women.
Aug. 5 - An unidentified doctor sends note to City Attorney excusing Filner from a scheduled deposition in the McCormack Jackson lawsuit.
Aug. 6 - A Veterans Affairs vocational nurse and wounded U.S. Marine claim Mayor Filner promised to help them with Veterans Affairs in exchange for a date.
Aug. 7 - Filner's criminal defense attorney requests a change of venue for the sexual harassment lawsuit brought by Irene McCormack Jackson.
Aug. 7 - A veterans group for women who have suffered sexual assault demanded Mayor Filner resign but still wanted him to attend their gala in August.
Aug. 9 - San Diego City Councilmember Marti Emerald joins Councilmember Myrtle Cole in demanding Filner resign.
Aug. 9 - Filner reportedly completes his two-week treatment according to his attorney. The mayor reportedly entered the program one week earlier than he had announced.
Aug. 9 - The City Attorney and Filner's Chief of Staff confirm locks have been changed on some office doors inside the mayor's office. Goldsmith did not deny that resignation is clearly the only bargaining chip Filner has left.
Aug. 10 - Filner scheduled to leave treatment center and begin personal time per his attorneys.
Aug. 12 - Mayor Filner released a statement in response to the recall effort that gave his constituents the impression he was not considering resignation but instead was looking forward to finishing out his term.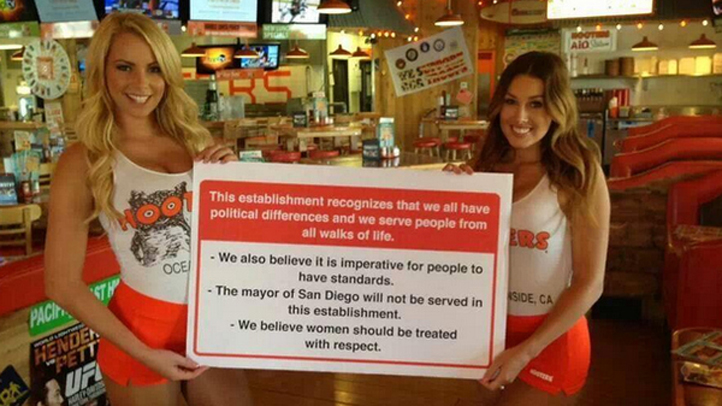 Aug. 12 – Filner Chief-of-Staff Lee Burdick answers questions at the downtown Lions Club explaining her decision to change locks at the mayor's office.
Aug. 13 – Several Hooters restaurants in San Diego display a sign announcing Mayor Filner is not welcome as a customer.
Aug. 14 - The Body Shop in the Midway District posts signs suggesting Mayor Filner is not welcome as a customer.
Aug. 15 – City Attorney Jan Goldsmith reveals City Charter section that could be applied to oust Filner from office.
Aug. 15 – Great-grandmother and part-time city employee Peggy Shannon comes forward accusing Mayor Filner of sexual harassment.
Aug. 15 - Credit Card statements released by the city only seem to scratch the surface of possible misuse by the mayor. Taxpayers are angry, there's a call for a deeper investigation, and the City Attorney says it's just a matter of time before Filner is out.
Aug. 18 – An anti-Filner rally was held in downtown San Diego and involved three alleged victims and clients of attorney Gloria Allred.
Aug. 18 – Recall organizers officially begin collecting signatures at events in Balboa Park and Mission Valley.
Aug. 19 - Mayor Filner is spotted for the first time in weeks entering the AT&T Building downtown. Filner joined Goldsmith, Gloria, Faulconer, Allred and McCormack Jackson at a mediation to resolve the sexual harassment suit filed by the former mayor's communication director.
Aug. 19 - Supporters of Mayor Filner gather on Civic Center Plaza. One woman said the mayor is more than "sloppy kisses."
1 p.m. on Aug. 21 - A La Jolla businesswoman held a news conference to claim the mayor made unwanted sexual advances when she posed for a photo with him after a meeting.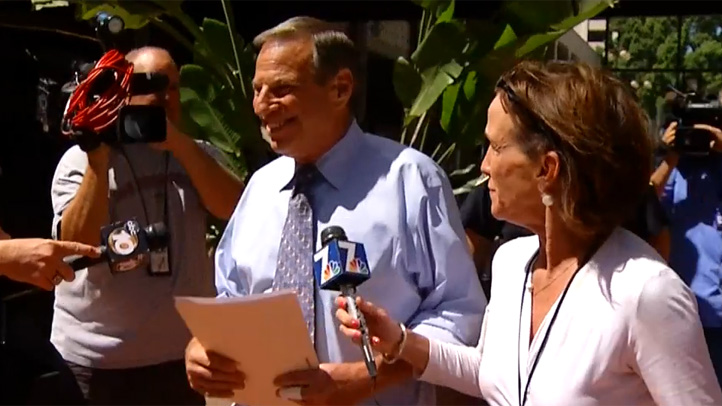 3:30 p.m. on Aug. 21 - Mayor Filner tells the media it's good to see them outside City Hall. He refuses to answer any questions.
7 p.m. on Aug. 21 - City Attorney Goldsmith announces a possible agreement has been reached but would not reveal specifics until after a closed session with the City Council on Friday.
7:30 p.m. on Aug. 21 - Mayor Filner was spotted leaving City Hall with boxes in the back seat of a security-detail SUV.
Aug. 22 - NBC 7 confirms Filner has agreed to resign as part of the negotiation agreement with city officials. Sources tell us Filner said goodbye to staffers and packed up his office effects the previous day.
Aug. 22 - Gloria Allred appears with former fiancee Bronwyn Ingram to denounce any agreement reached with Mayor Filner that would pay his legal fees. Ingram urges Filner to resign without condition.
Sept. 17 - An email from Interim Mayor Todd Gloria reveals that former San Diego Mayor Bob Filner gave staff members big raises the month he resigned from office.
Sept. 23 - The three civic activists who first demanded the resignation of former mayor Bob Filner spoke with NBC 7. Former City Councilwoman Donna Frye and attorneys Cory Briggs and Marco Gonzalez were once allies of Filner.
Oct. 5 - County grand jury proceedings that could lead to criminal charges were in play according to published reports.
Oct. 15 - Bob Filner appears in a San Diego courtroom and pleads guilty to three criminal counts including misdemeanor battery and felony false imprisonment.