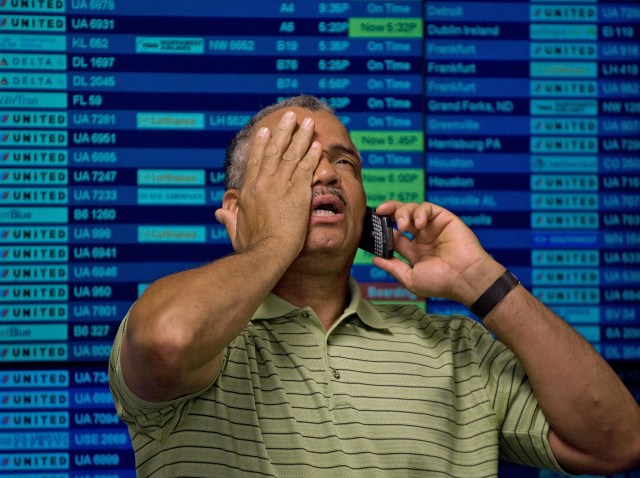 Don't be "that" traveler this week. You know the one – the person who thinks the TSA security screeners are their personal assistants.
Airports around the country are seeing an increase in crowds today as people begin traveling for Thanksgiving.
At Lindbergh Field in San Diego, crowds started growing over the weekend with people who managed to get the entire week off for the holiday. By Wednesday, they expect to be completely full with 50,000 or more passengers according to Mike Aguilar, security director for Lindbergh Field.
Along with the routine "arrive early, pack smart, be prepared" suggestions, Aguilar had a piece of advice we all know but sometimes forget.
"Patience goes a long way," he said. "Be courteous."
What's your pet peeve about fellow travelers? We asked our Twitter followers and got a few good ones.
From @gadgetsquirrel: "When people carry on huge bags and the airlines let them! CHECK YOUR BAGS!!! (This is even on southwest!)"
It's people at the security checkpoint for @DEPagliaro: "ppl who wear so many accessories & go thru x-ray screening. I say remove 'em & place in carry-on 1st!"
Let us know what you think. Comment below, send us your thoughts via Twitter @nbcsandiego or add your comment to our Facebook page.