Friends of an Imperial Beach man shot and killed in his own apartment describe the prime suspect as a volatile ex-girlfriend who allegedly stalked the victim for months.
Homicide investigators arrested Vegas Bray, 24, in the shooting death of 28-year-old Victor Saucedo - a crime friends of Saucedo called a case of "fatal attraction."
San Diego County sheriff's deputies were called to a shooting at Mariners Point Apartments on Caspian Way around 4 p.m. Tuesday. Witnesses told NBC 7 San Diego they heard seven to 10 gunshots coming from one unit.
Deputies initially asked Bray to go with them to a nearby sheriff's station for questioning, but by 10 p.m., they announced Bray had been arrested in connection with the shooting.
Friends of Saucedo gathered Wednesday evening at the IB Pier to remember the man who they said gave everyone the benefit of the doubt.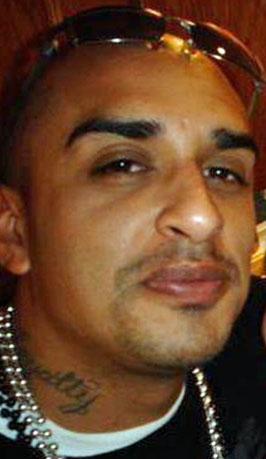 The friends told NBC 7 that the former sailor had called the sheriff's department multiple times to report several months'-worth of harassment by Bray. The department confirmed that they received calls from the deceased to report vandalism. The calls were investigated, but no one was arrested and authorities did not identify a suspect.
Since Saucedo broke off his relationship with Bray about a year ago, friends said the suspect vandalized Saucedo's car and his apartment several times.
"She wouldn't leave him alone. They broke up. She couldn't get over it," said the victim's former fiancee Zulema Reyes.
Reyes recalled damage from eggs, paint, vinegar and jelly jars thrown at Saucedo's home. She blamed Bray for those incidents and said she stopped talking with Saucedo because of Bray.
Saucedo eventually moved to another unit within the same apartment complex to get away from her, according to best friend Jeremiah Messenger.
"He was actually in another apartment down the street from here and he moved because of it," Messenger said. "He walked out of his apartment one day and she was just sitting there watching him."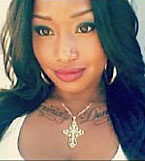 What's more, they say Saucedo called the San Diego County Sheriff's Department on multiple occasions to report her behavior. He told friends that he didn't think officials took him seriously because he was a man complaining about a woman.
Because there was no physical harm to him and no one else had witnessed it, there was nothing they could do Messenger added.
One neighbor saw Bray at the time she was taken to a sheriff's station for questioning.
"She was pretty upset," said Lindsay Barclay. "I heard she got taken away in a cop car."
Saucedo's friends told NBC 7 San Diego that Bray, who has a public Facebook page in which she's identified as "Baby Bray," was employed at "Little Darlings" in Lemon Grove.
The Manager at "Little Darlings" declined to comment when asked about Bray. When asked what her occupation at the club was, he said he couldn't talk.
One San Diego television station reported that Bray had a criminal record. NBC 7 San Diego searched court documents and found two incidents - a traffic violation in 2008 and an arrest for grand theft in 2007 in which she pleaded no contest to petty theft. As a result, she paid a fine and attended shoplifting rehabilitation program according to the documents.
Saucedo, originally from Chicago, moved here with the U.S. Navy and served aboard USS Decatur out of 32nd Street Naval Station.
Recently out of the military, he was going to school and looking for a job to support his son.
County medical examiners have not yet officially identified the victim but friend Mohamed Eid said the man he knew as "Victor" had a 7-year-old son.
Check back for updates on this developing story.